Campo Santa Margherita Tours
The most famous square in Venice is that of St Mark, but if you're in the Dorsoduro sestiere, you should head for the Campo Santa Margherita—one of Venice's largest public squares.
The Campo was named for a church on the square, although that building is now used as a university lecture theater. It's still worth a visit, though, and so is the "scuola" of Santa Maria dei Carmini. There is a regular outdoor market held in the square, as well as a supermarket that opens for visitors to wander through. But the Campo Santa Margherita is primarily known as a lovely place to relax during the day and as a hub of Venetian nightlife after the sun sets. There are several bars and cafes lining the streets.
Practical Info
The Campo Santa Margherita is in the Dorsoduro sestiere, a 10- to 15-minute walk from both the Piazzale Rome and the train station. To see the square at its most lively, visit in the evening for a pre-dinner drink.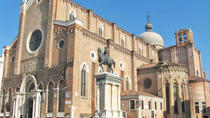 126 Reviews
Explore the most fascinating city in the world with a local guide that knows every corner and secret of it. You will meet your guide in Dorsoduro, see the ... Read more
Location: Venice, Italy
Duration: 2 hours (approx.)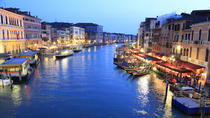 433 Reviews
Explore romantic Venice by daytime or night, and see a selection of the city's gems! During a relaxing walking tour, pass top Venice attractions such as Rialto ... Read more
Location: Venice, Italy
Duration: 2 hours (approx.)
History of a myth genesis, the Lion's Republic, through its typical professions and handicraft of present and past.  
Location: Venice, Italy
Duration: 3 hours (approx.)