Only Show: Boat Rental | Float Trips | Flyboarding | Jet Boats & Speed Boats | Jetpacks | Kayaking & Canoeing | Other Water Sports | Parasailing | River Rafting & Tubing | Scuba Diving | Shark Diving | Snorkeling | Stand Up Paddleboarding | Surfing & Windsurfing | Swim with Dolphins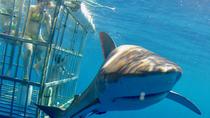 275 Reviews
Book the Oahu Shark Dive to enjoy a thrilling encounter with sharks! Cruise from Oahu's beautiful North Shore to your viewing spot, where you'll observe the ...
Location: Haleiwa, Oahu
Duration: 2 hours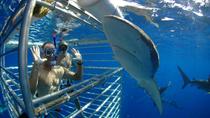 4 Reviews
More than just an adventure, this educational tour takes you into a world that few can ever experience. The open ocean world of sharks! We take you three miles ...
Location: Haleiwa, Hawaii
Duration: 2 hours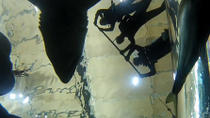 7 Reviews
See what it's like to scuba dive in the ocean without any prior experience, and without actually going in the ocean, during the Florida Aquarium's Shark Swim. ...
Location: Tampa, Florida
Duration: 30 minutes
Swim with the sharks with the original North Shore shark boat crew. Enjoy a once in a lifetime experience as you swim freely (no cage) in the deep blue ocean ...
Location: Haleiwa, Hawaii
Duration: 2 hours