Only Show: Boat Rental | Float Trips | Flyboarding | Jet Boats & Speed Boats | Jetpacks | Kayaking & Canoeing | Other Water Sports | Parasailing | River Rafting & Tubing | Scuba Diving | Shark Diving | Snorkeling | Stand Up Paddleboarding | Surfing & Windsurfing | Swim with Dolphins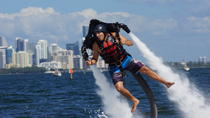 2 Reviews
What is the most exciting outdoor recreational activities you've done lately? Here, you have the opportunity to take flight with a water propelled jetpack. In ...
Location: Miami, Florida
Duration: 30 minutes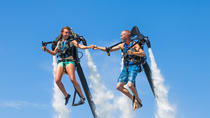 After boarding Aqua-Jet's boat at Sea Isle Marina, you will get a ride on Miami's Bay. Once we arrive at our location on the bay, we will teach you how to ...
Location: Miami, Florida
Duration: 25 minutes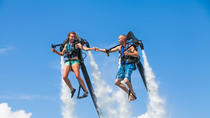 5 Reviews
This exhilarating Oahu jetpack experience is like no other! Harness the power of water as your jetpack launches you 30 feet (9 meters) above the waters of ...
Location: Honolulu, Oahu
Duration: 15 minutes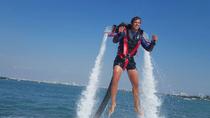 1 Review
Get your adrenaline pumping on a Flyboard or a Jet Pack! Soar through the air and dive into the water after receiving training. This 30-minute Flyboard and Jet ...
Location: Miami, Florida
Duration: 30 minutes