62 Reviews
Address:

Japan

Hours:

8am-10pm

Admission:

2000 Yen (first observation deck); 3000 Yen (both decks)
Tokyo Skytree Tours
Opened in May 2012, Tokyo's newest landmark, the Tokyo Skytree, has entered the record books as the world's second tallest structure, and the tallest tower in the world. It's the primary TV and radio broadcast site in Tokyo.

A broadcasting tower that houses a restaurant, a café and two observation decks, Tokyo Skytree towers above Tokyo at a height of 634 meters (2,080 feet).

At 350 meters (1,148 feet) and 450 meters (1,476 feet) high, the Tokyo Skytree has the highest observation decks in Japan with unsurpassed views over Tokyo. To reach the highest observation deck, visitors can walk up a spiraling corridor that circles the tower and offers dizzying views across the city below.,
Practical Info
The Tokyo Skytree is open every day from 8am to 10pm and charges 2,000 yen (about USD26) to visit the first observation deck and 3,000 yen (about USD40) to access both observation decks. The entrance is on the 4th floor of Tokyo Skytree Town. Catch a train or a bus (30 minutes from Tokyo Station) to Tokyo Skytree Station or Oshiage (Skytree) or walk across the Sumida River from Asakusa (20 minutes).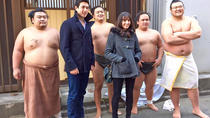 Enjoy a glimpse into an exclusive and fascinating world with a visit to a sumo training stable and observe a morning practice session. Observe and learn how ... Read more
Location: Tokyo, Japan
Duration: Flexible
Japan's cherry blossoms, also known as sakura, are known world-wide for their beauty. So why do Japanese like cherry blossom so much? If you watch a cherry ... Read more
Location: Tokyo, Japan
Duration: 6 days (approx.)
Visiting 8 World Heritage sites of UNESCO.           Mt.Fuji (View from Lake Kawaguchi), Kyoto, Nara, Himeji, Iwami Silver Mine, Hiroshima, ... Read more
Location: Tokyo, Japan
Duration: 11 days (approx.)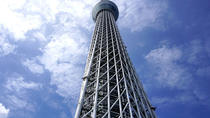 1 Review
Enjoy practicing basics of "Ninja" technique from an instructor. Then visiting the oldest Buddhist temple in Tokyo, Sensoji Temple, and places of ... Read more
Location: Tokyo, Japan
Duration: 7 hours (approx.)
2 Reviews
Overview Journey onto this 1 Day Tour of Tokyo with our professional, expert chauffeurs. See sights such as the Meiji Jingu Shrine, Imperial Palace Gardens, ... Read more
Location: Tokyo, Japan
Duration: 10 to 12 hrs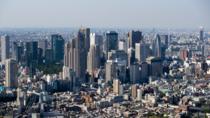 [20minutes] Helicopter tour in TOKYO!! There is no better way to enjoy the mesmerizing view of Tokyo than from the sky! Fly over some of the most symbolic ... Read more
Location: Tokyo, Japan
Duration: 40 minutes (approx.)
Visit 2 shrines and learn how to worship there Visit Japanese old shopping town where we can enjoy shopping and see good old times of Japan ... Read more
Location: Tokyo, Japan
Duration: 4 to 5 hrs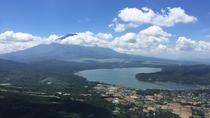 [70minutes] Helicopter tour in TOKYO~Mt.Fuji !! There is no better way to enjoy the mesmerizing view of Japan than from the sky! Fly over some of the most ... Read more
Location: Tokyo, Japan
Duration: 70 minutes (approx.)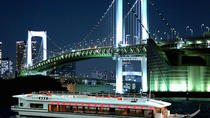 This is a plan on a boat with a friendly atmosphere and where you can enjoy the night view. You can spend a luxurious time enjoying the views of Japan such as ... Read more
Location: Chūō, Japan
Duration: 2 hours 30 minutes (approx.)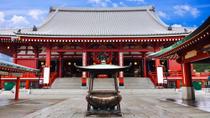 206 Reviews
Discover two of Tokyo's must-see destinations on a guided tour of the Asakusa district and the Tokyo Skytree. Sit back and relax on a sightseeing tour of ... Read more
Location: Tokyo, Japan
Duration: 6 hours (approx.)