44 Reviews
Address:

Anyuan Lu, Shanghai, China

Hours:

Open daily 8am - 5pm

Admission:

¥ 20
Jade Buddha Temple (Yufo Si) Tours
Yufo Si is a working Buddhist community - one of the few in China - but the star attractions of the Jade Buddha Temple are two figures brought to Shanghai by a Burmese monk in the 19th century. 
The most impressive is the sitting Buddha, a 1.9 m (6.5 ft) giant encrusted with semi-precious stones. This Buddha is sitting in the pose which captures the moment of his enlightenment by meditation. The other Buddha is smaller and in the attitude of 'happy repose', as he goes peacefully to death. Both Buddhas are carved from white jade. Facing the reclining Buddha is a large copy in stone, brought to the monastery from Singapore. 
These are the main points of a visit to the temple, but take a look at the halls while you're there, particularly the Grand Hall with its golden 'Gods of the Twenty Heavens'. There's also a restaurant that serves the public, with a simple downstairs and a swankier upstairs.
Practical Info
The Jade Buddha Temple is in the Western part of Shanghai. It's possible to get there by train, but it involves several changes. The simplest way is to get bus 19 from Broadway Mansions and take it to Anyuan Lu.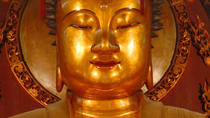 286 Reviews
See all the main sites of Shanghai, 'Paris of the Orient'. Your fully guided coach tour includes lunch as well as entry into the Jade Buddha Temple, Shanghai ... Read more
Location: Shanghai, China
Duration: 8 hours (approx.)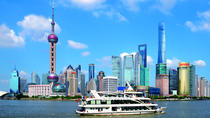 2 Reviews
See the best sights of Shanghai. A full day tour immerses you in the culture of this bustling city, including Yu Garden to see the well conserved, beautiful ... Read more
Location: Shanghai, China
Duration: 8 hours (approx.)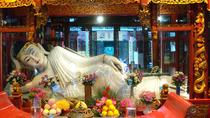 1 Review
Explore the vibrant metropolis of Shanghai and feel the perfect mixture of old and new, east and west. Attractions you will visit include Yuyuan Garden, Jade ... Read more
Location: Shanghai, China
Duration: 8 hours (approx.)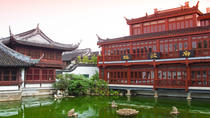 3 Reviews
Get a taste of traditional Shanghai on this private guided tour. On this full-day sightseeing tour, visit Yuyuan Garden, Jade Buddha Temple, Chenghuangmiao ... Read more
Location: Shanghai, China
Duration: 9 hours (approx.)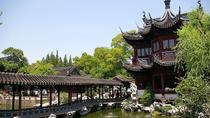 1 Review
There are so many sites you need to visit to know the ancient Shanghai, enjoying the visit to Yu Garden and Jade Buddha Temple will let you know more about ... Read more
Location: Shanghai Region, China
Duration: 4 hours (approx.)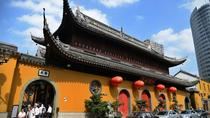 1 Review
This afternoon half day tour will take you to visit Xintiandi in Former French Concession where is the modern complex of renovated architecture dotted with ... Read more
Location: Shanghai, China
Duration: 4 hours (approx.)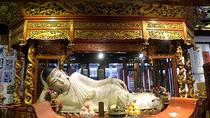 1 Review
Although Shanghai is one of China's most advanced cities, its history as a water village, now as a major coastal town and port is still evident throughout the ... Read more
Location: Beijing, China
Duration: 14 hours (approx.)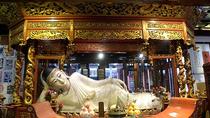 1 Review
Although Shanghai is one of China's most developed cities, its history as a water village and later on as a major coastal town and port is still evident ... Read more
Location: Shanghai, China
Duration: 8 hours (approx.)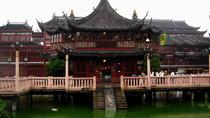 Great chance to see all the aspect of life in Shanghai. Your local expert will guide you through all the must-see sites and tell you the story behind. After ... Read more
Location: Shanghai, China
Duration: 8 hours (approx.)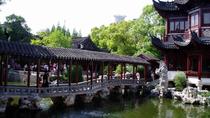 With this full-day private tour, you'll be able to explore most of Shanghai's highlights such as the Shanghai Museum,silk museum, pearl gallery, the Jade ... Read more
Location: Shanghai, China
Duration: 9 hours (approx.)