While Seattle has much to offer visitors on land, there are many worthwhile experiences to be had offshore, as well. To help beef up your Emerald City itinerary, here are the best ways to get out on the water in Seattle.
1. Go whale watching.
Thanks to its proximity to the San Juan Islands in salmon-rich Puget Sound, Seattle is a popular destination for whale watching. You'll be able to spot gray, humpback, and minke whales, as well as orcas, sea lions, seals, porpoises, and seabirds.
2. Ride the ferry.
Washington State has one of the largest ferry systems in the United States, making it a breeze to get from Seattle to the San Juan Islands, Blake Island (the birthplace of Chief Seattle), gallery-filled Bainbridge Island, or Victoria on Canada's Vancouver Island.
3. Embark on a whitewater rafting adventure.
Seattle's surrounding rivers boast whitewater rapids prime for an adrenaline-fueled adventure. First-timers and families can tackle the easy waves of the Wenatchee River or Upper Skagit River, while those looking for a bigger thrill can brave the Class 3 and 4 rapids of the Sauk River. The Skykomish River, meanwhile, offers the most challenging rapids in the state.
4. Set sail.
From Lake Union to the Puget Sound, Seattle offers excellent sailing. Hop aboard a sailboat with a professional captain for a hands-on lesson, where you'll learn the basics of navigating a small vessel. During the tutorial, soak in views of the Cascade and Olympic Mountains.
5. Enjoy a sightseeing harbor cruise.
Take in the Seattle skyline, including Mount Rainier and the Space Needle, during a narrated cruise through Seattle Harbor and Elliott Bay. Alternatively, see the Ballard Locks, another of the city's top attractions, aboard an entertaining, educational tour of the ship canal.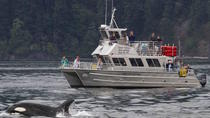 4 Reviews
No ferry required. Small group whale watching tours on the fastest boats in the region with guaranteed whales. See whales or come again for free.
Location: Seattle, Washington
Duration: 3 hours (approx.)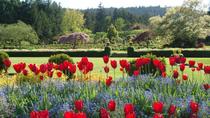 52 Reviews
Experience Victoria's world-class Butchart Gardens and other city highlights on this full-day tour from Seattle. Take a relaxing, scenic ferry ride through ... Read more
Location: Seattle, Washington
Duration: 1 day (approx.)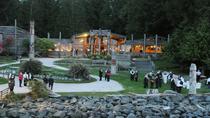 117 Reviews
Myth and magic come to life on the Tillicum Excursion to Blake Island State Park, located 8 miles from Seattle's waterfront. Here, you have the opportunity to ... Read more
Location: Seattle, Washington
Duration: 4 hours (approx.)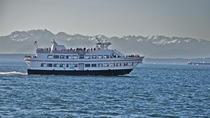 72 Reviews
Enjoy a narrated cruise on Elliot Bay and Seattle Harbor, as well as spectacular views of the Seattle skyline and panoramic mountain ranges.
Location: Seattle, Washington
Duration: 60 minutes (approx.)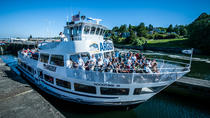 216 Reviews
Take in the spectacular views and experience the transition from salt to fresh water on a Locks Cruise! This fully narrated tour provides you with knowledge, ... Read more
Location: Seattle, Washington
Duration: 2 hours 30 minutes (approx.)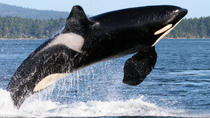 29 Reviews
The best orca whale watching is off San Juan Island, near Seattle. The San Juan Islands are considered the "jewels" of the Pacific Northwest, located ... Read more
Location: Friday Harbor, Washington
Duration: 4 hours (approx.)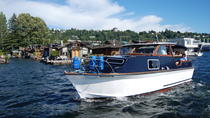 36 Reviews
Cruise Lake Union and enjoy the sights and sounds on this 2-hour cocktail cruise. Watch seaplane take-offs and landings up close and see the iconic Space ... Read more
Location: Seattle, Washington
Duration: 2 hours (approx.)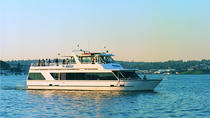 37 Reviews
From picturesque houseboat districts to panoramic views, experience the best of Seattle two different ways--Wine Tasting on Saturday or Seattle ... Read more
Location: Seattle, Washington
Duration: 90 minutes (approx.)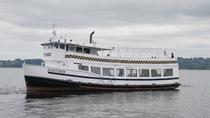 7 Reviews
Since 1992, guests have enjoyed the beautiful scenery of Lake Washington and the Eastside. Soak up views of Mt. Rainier, luxurious waterfront homes of ... Read more
Location: Seattle, Washington
Duration: 90 minutes (approx.)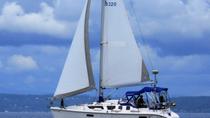 2 Reviews
Discover the beauty and joy that is Seattle during this private 3-hour sailing trip in the Puget Sound. The adventure begins as we embark from the Shilshole ... Read more
Location: Seattle, Washington
Duration: 3 hours (approx.)