68 Reviews
Address:

Golden Gate Park, San Francisco, California, USA 94117, USA

Hours:

Open daily in the summer 9am-6pm and 9am-4:45 pm in the winter

Admission:

Adults: $6; Seniors and Youth: $6; Children: $2
Located in San Francisco's Golden Gate Park, the Japanese Tea Garden is the oldest public Japanese garden in the United States. Originally built as an exhibit for the 1894 California International Expo, it stands today as one of the cultural gems of San Francisco. Its caretaker, a Japanese immigrant to San Francisco, extended it to nearly five acres and keeps it meticulously maintained. 
The garden embodies the harmony, peace, and tranquility of this exquisite Japanese tradition. It includes elements such as a zen garden and stepping stone paths, along with a five-story pagoda, a koi fish pond, stone lanterns, and an arch drummed bridge. It also contains native Japanese plants, including the famed cherry blossom trees that bloom during spring in the garden just as they do in Japan. Visitors can sit on a bench and contemplate in silence or wander the gardens while listening to the sounds of the stream. There is also a tea house and small gift shop.
Practical Info
The Japanese Tea Garden is located inside Golden Gate Park, on Hagiwara Tea Garden Drive between the de Young Museum and Stow Lake. Admission costs $8 for adults, $6 for seniors and youth ages 12-17, $2 for children 5-11. Many buses run to the park area, or take the street car N Judah to 9th Avenue.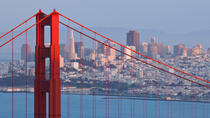 470 Reviews
Enjoy the beauty of San Francisco's waterfront plus superb vistas of Alcatraz Island and San Francisco Bay on this comprehensive half-day guided tour. It's ... Read more
Location: San Francisco, California
Duration: 3 hours 30 minutes (approx.)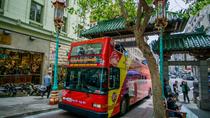 2 Reviews
This Full Day Hop-On Hop-Off Pass combines two diverse tours on one value ticket. Explore Downtown San Francisco, the world famous Golden Gate Bridge, and ... Read more
Location: San Francisco, California
Duration: 1 day (approx.)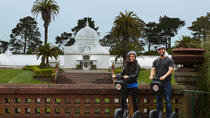 Combine the fun of touring San Francisco by Segway with the personal touch of having a private guide attentive to your group's interests and skills. This ... Read more
Location: San Francisco, California
Duration: 3 hours (approx.)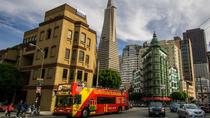 This Hop-On Hop-Off Pass includes narration from guides and combines four diverse tours on one incredible value ticket! It gives you and your small group the ... Read more
Location: San Francisco, California
Duration: 2 days (approx.)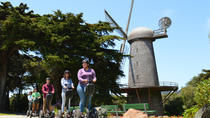 1 Review
This Segway tour combines exploring Golden Gate Park with a visit to Ocean Beach! On this ten-mile, three-hour tour for experienced Segway riders, guides ... Read more
Location: San Francisco, California
Duration: 3 hours (approx.)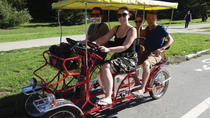 1 Review
Bike San Francisco in style with a little help from your family & friends. Our high-quality surrey rentals are perfect for special events such as weddings ... Read more
Location: San Francisco, California
Duration: 60 minutes (approx.)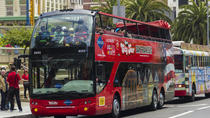 3 Reviews
Take in the highlights of San Francisco with a mix of a hop-on hop-off tour, a bike ride, and finishing off with a Bay Cruise. This is the easiest, most ... Read more
Location: San Francisco, California
Duration: Flexible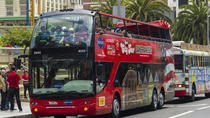 2072 Reviews
See San Francisco at your own pace on a hop-on hop-off coach tour with several route options. A double-decker bus, featuring live narration, takes you to major ... Read more
Location: San Francisco, California
Duration: Varies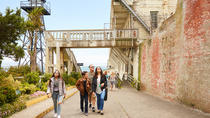 409 Reviews
Everything you'll need to see in San Francisco and at your own pace! From Alcatraz to modern San Francisco architecture, this tour covers the beauty and ... Read more
Location: San Francisco, California
Duration: 2 days (approx.)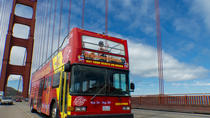 84 Reviews
See San Francisco's most exciting attractions aboard a double-decker bus with one ticket! Choose a 1 day or 2 day City Sightseeing pass and discover downtown ... Read more
Location: San Francisco, California
Duration: 1 to 2 days