Tiber River Tours
The Tiber is the third-longest river in Italy, rising in the Apennine mountains and ending at the sea at Ostia, once the port of Ancient Rome. It is 252 miles (406 km) long. The story goes that the infants Romulus and Remus were abandoned on the waters of the Tiber, were rescued by a she-wolf, and founded Rome 15 mi (25 km) from the sea in 753 BC.

The Tiber River has also been heavy with sediment and although Romans throughout history have dredged it, the river is now navigable only to Rome and not beyond. The port of Ostia was abandoned to mud as far back as 1 AD.
Practical Info
The Tiber is crisscrossed by bridges, many of them modern, but three ancient bridges have survived. Ponte Sant'Angelo near the Vatican, Fabricius Bridge, a stone arch bridge from 62 BC, and the Milvian Bridge which was originally built in 206 BC by Nero but has been rebuilt many times throughout history. This bridge has become the romantic site for lovers to attach padlocks affirming their love.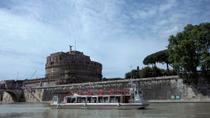 63 Reviews
Discover Rome with a hop-on hop-off cruise along the Tiber River. An easy and convenient way to experience the Eternal City, this cruise allows you to visit ... Read more
Location: Rome, Italy
Duration: 1 day (approx.)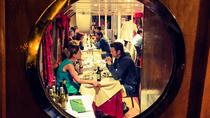 243 Reviews
Experience the romance of Rome by night on this 2.5-hour dinner cruise on the Tiber River. Witness unparalleled views of some of the city's most famous ... Read more
Location: Rome, Italy
Duration: 2 hours 30 minutes (approx.)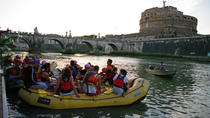 1 Review
For the first time in Rome a urban Eco-Friendly experience on the Tiber! 1,5 to 2 hours of exciting water experience! 100% cool landscapes, 100% made by ... Read more
Location: Rome, Italy
Duration: 2 hours (approx.)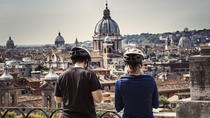 95 Reviews
See the sights of the Eternal City on a full-day electric-assist bicycle tour, with a pizza or pasta lunch, wine and a gelato stop included! Easy and safe to ... Read more
Location: Rome, Italy
Duration: 7 hours (approx.)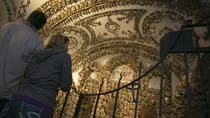 70 Reviews
Discover Rome's ghostly sights and hidden delights with this Super Saver that combines two quirky tours at one discounted price. In the afternoon, set off on a ... Read more
Location: Rome, Italy
Duration: 8 hours (approx.)
481 Reviews
Sit back and relax on a 2-hour night sightseeing tour of Rome. While traveling by air-conditioned coach around Rome's 'centro storico,' Ancient Rome and ... Read more
Location: Rome, Italy
Duration: 2 hours (approx.)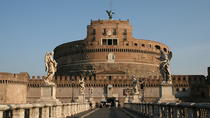 Explore two historic sites in Vatican City on this 3-hour walking tour of Castel Sant'Angelo and St. Peter's Square. Learn the history of an ancient fortress ... Read more
Location: Rome, Italy
Duration: 3 hours (approx.)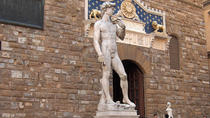 4 Reviews
Explore the Renaissance city of Florence on a full-day tour from Rome. In this Tuscan capital, you will see medieval sites, a picturesque view of the valley, ... Read more
Location: Rome, Italy
Duration: Flexible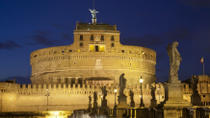 692 Reviews
Explore the heart of Italy's ancient capital and hear tales of myth and legend on this 1.5-hour ghost and mystery walking tour of Rome. When the sun sets, a ... Read more
Location: Rome, Italy
Duration: 90 minutes (approx.)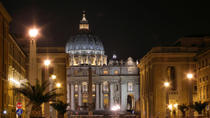 1 Review
The most impressive tour that transports you into a magical atmosphere through the splendor of illuminated squares, fountains, renaissance and baroque ... Read more
Location: Rome, Italy
Duration: 2 hours 30 minutes (approx.)