No reviews, be the first!
Address:

Viale del Foro Italico, Rome, Lazio 00135, Italy

Hours:

Varies by building & whether there's an event going on

Admission:

Varies by event
Foro Italico Tours
One of the large architectural developments built in Rome while Mussolini was in power is the Foro Italico in the northwest part of the city.
Originally called the Foro Mussolini, the Foro Italico is a huge complex of structures all dedicated to athletics and sporting events. Construction began in 1928 and was completed in 1938, and was intended to draw the 1944 Olympics to Rome (the games that year were cancelled because of the war).
The largest building on the site is the Stadio Olimpico, rebuilt in 1990 and now seating more than 70,000 people. It's home to both of Rome's top soccer teams. Nearby, the Stadio dei Marmi was designed to resemble an ancient Greek stadium and is ringed by marble statues of athletes. It can hold 20,000 spectators.
The main draws for visitors to the Foro Italico today (besides soccer games at the Stadio Olimpico) are tennis games (two stadiums on site host several international tennis tournaments each year) and architecture tours (the complex is a good example of the Fascist style of architecture that was popular under Mussolini).
Practical Info
The Foro Italico isn't in an area of Rome that many visitors will be in for any other reason than to see the sports complex, so you might consider a guided tour of Fascist architecture that includes transportation up to the Foro Italico and back into central Rome.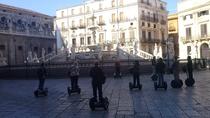 1 Review
When your cruise ship docks at Palermo Port, head out to explore on a 3-hour city tour by Segway! On a self-balancing, electric Segway, glide around Palermo's ... Read more
Location: Palermo, Italy
Duration: 3 hours (approx.)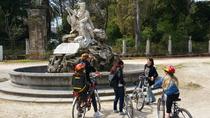 1 Review
Experience an amazing bike tour across the main squares and street markets of the city center that allows you to discover Palermo off the beaten paths.
Location: Palermo, Italy
Duration: 3 hours (approx.)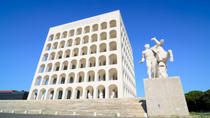 1 Review
Escape the downtown Rome crowds and head off the beaten track to discover one of the city's most infamous districts. The Esposizione Universale di Roma (better ... Read more
Location: Rome, Italy
Duration: 3 hours 30 minutes (approx.)