Fontana dell'Acqua Paola Tours
The monumental fountain called Fontana dell'Acqua Paola sits at the top of Rome's Janiculum Hill, one of the tallest hills in the city. This large fountain was built in 1612 and is the terminus of the Acqua Paola aqueduct, from which it takes its name. Its more common name, however, is simply Il Fontanone, or "the big fountain" - in the Roman dialect, that becomes Er Fontanone. The Fontana dell'Acqua Paola was the first major fountain on that side of the Tiber River, and brought water to both the Vatican and the Trastevere neighborhood for the first time.
Most of the columns used in the facade of the fountain came from the original St. Peter's Basilica, and some of the other building materials came from the Forum of Nerva. The aqueduct and fountain were both named for the pope who commissioned their restoration and construction - Pope Paul V.
One of the primary reasons for visiting the fountain, in addition to seeing this huge fountain (which inspired the Trevi Fountain years later), is that the view from this point on the Janiculum Hill overlooking Rome is one of the best in the whole city.
Practical Info
Pope Paul V was a member of the Borghese family, and you can see Borghese symbols on the fountain - look for dragon and eagle figures, the symbols of the family.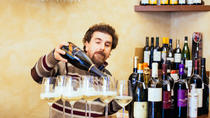 3 Reviews
This won't be your conventional Vatican tour. On this 2.5-hour walking tour, you will see the great sites, taste some great pizza and visit one of the best ... Read more
Location: Rome, Italy
Duration: 2 hours 30 minutes (approx.)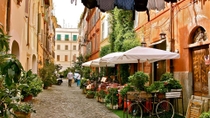 5 Reviews
Take a pleasurable stroll across the river and into the picturesque popular neighborhood that is Trastevere. It is the neighborhood of the people, and a ... Read more
Location: Rome, Italy
Duration: 3 hours (approx.)
Discover all the locations that have been the set of the Oscar winner Movie: "The Great Beauty"
Location: Rome, Italy
Duration: 8 hours (approx.)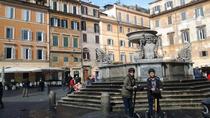 Take a pleasurable roll across the river and into the picturesque neighborhood that is Trastevere during this 3.5-hour Segway tour including a pizza tasting. ... Read more
Location: Rome, Italy
Duration: 3 hours 30 minutes (approx.)