Only Show: Kayaking & Canoeing | White Water Rafting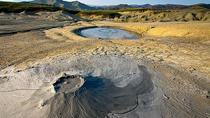 The Slanic Prahova Salt Mine and the Berca Mud Volcanoes are two of Romania's most unique attractions. This full-day tour from Bucharest includes guided ...
Location: Bucharest, Romania
Duration: 11 hours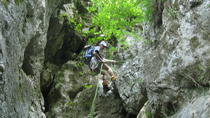 "Piatra Craiului" is one of the rockiest mountains in Romania. The canyon "Oratii" is part of it. The program combine the adrenaline of ...
Location: Brașov, Romania
Duration: 1 day
A canoe tour very comfortable and easy for those who want to experince this special activity in the Danube Delta, in the middle of the wilderness. It is ...
Location: Tulcea, Romania
Duration: 4 days