Beautiful Banderas Bay - or Bahia de Banderas - is just one of the reasons why Puerto Vallarta is such a highly sought-after beach resort destination.
The Pacific Ocean bay is Mexico's largest, lapping the two Mexican states of Jalisco and Nayarit. Its long beautiful coastline runs for 42 miles (68 km), 25 (40) of them in Puerto Vallarta.
Banderas Bay is the number-one location for sports and eco adventures on the water, from parasailing and surfing to yachting from the port's ritzy marina.
Whale-watching in these waters is also popular, especially December to April when the whales come here to calve.
Get out on the water of Banderas Bay in a sea-kayak, or cruise to one of the many islands dotting the bay.
Practical Info
In the Pacific Ocean, Banderas Bay laps Puerto Vallarta's west coast, and stretches between Punta Mita to the north and Cape Corrientes to the south.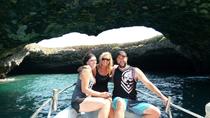 2 Reviews
Marietas Islands National Park located in front of Punta de Mita village is one of the best destination to practice snorkel and visit the natural environment ... Read more
Location: Punta Mita, Mexico
Duration: 2 hours (approx.)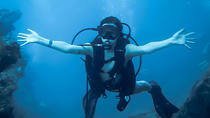 Thanks to the beauty and depth of the Banderas Bay, Riviera Nayarit is one of the top scuba diving destinations in Mexico. Visibility and ideal water ... Read more
Location: Punta Mita, Mexico
Duration: 4 hours (approx.)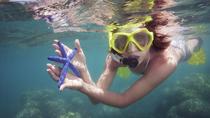 76 Reviews
The Bay of Banderas and the Mexican Pacific offer a vast array of wildlife and are available for you to explore during this exciting day tour. You'll have the ... Read more
Location: Puerto Vallarta, Mexico
Duration: 7 hours (approx.)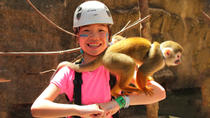 23 Reviews
Explore Mexico's answer to the Garden of Eden on this Las Caletas day trip from Puerto Vallarta. This day trip to the exclusive and enchanting coastal haven ... Read more
Location: Puerto Vallarta, Mexico
Duration: 7 hours (approx.)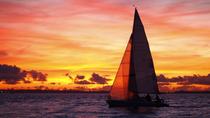 2 Reviews
Puerto Vallarta is known for beautiful sunsets and there is nothing more tranquil and romantic than sailing across Banderas Bay as the crimson sun dips into ... Read more
Location: Puerto Vallarta, Mexico
Duration: 3 hours (approx.)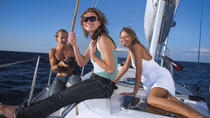 13 Reviews
This wonderful sailing tour is the perfect way to spend a day in Puerto Vallarta! Relax on board, sail into the wind, swim in crystal clear blue water and ... Read more
Location: Puerto Vallarta, Mexico
Duration: 6 hours (approx.)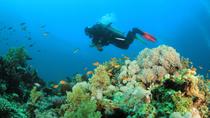 1 Review
Puerto Vallarta is considered to be one of Mexico's top dive destinations. This scuba diving experience gives certified divers the chance to explore some of ... Read more
Location: Puerto Vallarta, Mexico
Duration: Flexible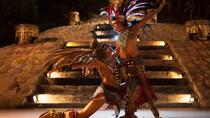 75 Reviews
By night, Las Caletas is transformed into a magical paradise and the perfect setting for this exclusive evening excursion. Rhythms of the Night is an amazing ... Read more
Location: Puerto Vallarta, Mexico
Duration: 5 hours (approx.)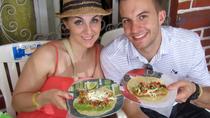 12 Reviews
Our Signature Taco Tour is perfect for people who want to dive deeper into Mexican Culture and eat a wide variety of the everyday food the locals eat. Enjoy a ... Read more
Location: Puerto Vallarta, Mexico
Duration: 3 hours 30 minutes (approx.)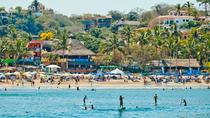 5 Reviews
On this beach lover's tour, you will have the opportunity of discovering the best beaches of Riviera Nayarit. Our main destination will be Sayulita, not ... Read more
Location: Puerto Vallarta, Mexico
Duration: 6 hours (approx.)