No reviews, be the first!
Address:

1267 Westbrook St., Portland, Maine 04102, USA

Hours:

Wednesday through Saturday from 10am-4pm and Sunday from 1pm-4pm, June through October.

Admission:

$12 for adults, $10 for seniors, $5 for children 6 to 12 and $15 for architecture students
Tate House Museum Tours
This iconic home in the heart of quiet Maine was built in 1755 and served as the primary residence for George Tate, the Senior Mast Agent for the British Royal Navy. Its clapboard siding and unique gambrel roof have made it an architectural staple in the city of Portland and it attracts history lovers and design students every year.
Visitors will learn about this famous British settler and gain insight not only into the day-to-day life of George Tate and his family, but historic trade practices and 18th century American existence. Architectural tours highlight unique features like attic rafters and the massive chimney. Travelers can also opt for a garden tour of the grounds or a Stroudwater Cemetery tour, to see the final resting place of the Tates.
Travelers can check out the house on their own and sign up for a tour of the site the day of, or call ahead to book one of the architectural, garden or cemetery tours in advance.
Practical Info
The Tate House is located at 1267 Westbrook Street, not far from the Fore River. Tours take place on the hour, every hour, with the last tour at 3pm.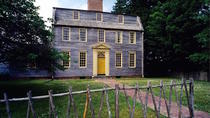 Experience a true taste of Portland, Maine's rich Colonial history at the historic Tate House Museum. The Tate House is the only pre-Revolutionary home in ... Read more
Location: Portland, Maine
Duration: 60 minutes (approx.)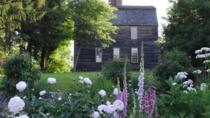 This architectural tour of the Tate House Museum in Portland, Maine offers you an inside look into Greater-Portland's only pre-Revolutionary home still open to ... Read more
Location: Portland, Maine
Duration: 90 minutes (approx.)