Pisa Baptistery (Battistero) Tours
The wedding cake white marble of the Pisa Baptistery, or Battistero, is one of the stunning collection of buildings on the Piazza dei Miracoli.
The Leaning Tower may be more famous, but the Baptistery captivates visitors with its ornate round shape and mix of architectural styles.
Rounded Romanesque arches make up the ground level, while pointed Gothic shapes take over on the remaining arches and the building's cupcake dome.
Inside, there's a beautifully carved pulpit by Nicola Pisano and a huge ornate marble font, used for total-immersion baptisms.
While you're here, climb the stairs to the gallery for a bird's-eye view, and discover the building's remarkable acoustics by whispering sweet nothings beneath the dome.
Practicall Info
The Baptistery stands behind the cathedral and Leaning Tower on the Piazza dei Miracoli, around 1.5 km (1 mile) north of the train station, over the River Arno.
Take a stroll through the medieval center of town to get here, or jump on a bus at the station.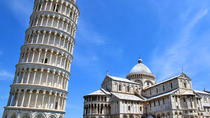 2 Reviews
Experience a private, full-day tour from Rome to Pisa and Florence. With a private driver, enjoy the pleasant drive from your hotel in Rome to Florence. There, ... Read more
Location: Rome, Italy
Duration: 11 hours (approx.)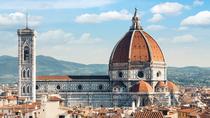 9 Reviews
Explore two of the most important cities of Tuscany, Florence and Pisa, in a single day. Take a high speed train from Rome straight to the center of Florence, ... Read more
Location: Rome, Italy
Duration: 15 hours (approx.)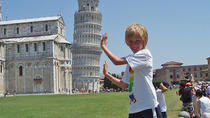 3 Reviews
Enjoy a memorable family friendly tour of Pisa with your children led by a kids friendly guide. You will see the city highlights including the Cathedral, the ... Read more
Location: Pisa, Italy
Duration: 2 hours 30 minutes (approx.)
A full-immersion of all the marvelous white-marble monuments composing the celebrated " Piazza dei Miracoli ": Cathedral , Baptistery and ... Read more
Location: Pisa, Italy
Duration: 2 hours (approx.)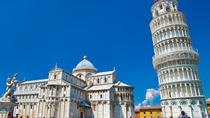 36 Reviews
Enjoy the rich history and the art of the most spellbinding sights in Tuscany in a single memorable day with a delicious lunch including two famous Chianti ... Read more
Location: Florence, Italy
Duration: 12 hours (approx.)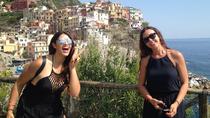 128 Reviews
Spend an unforgettable day exploring Pisa and the enchanting Cinque Terre region on this must-do tour from Florence, offered to people between 18 and 45 years ... Read more
Location: Florence, Italy
Duration: 13 hours (approx.)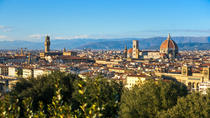 19 Reviews
Head out on an independent shore excursion from the La Spezia port to the towns of Florence and Pisa, breathing in the magical atmosphere that only Tuscany can ... Read more
Location: La Spezia, Italy
Duration: 9 hours (approx.)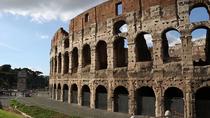 Six beautiful days to enjoy the Best of Italy, from Rome, Florence, Pisa, and Venice. Take this opportunity to visit some amazing places with your private ... Read more
Location: Rome, Italy
Duration: 6 days (approx.)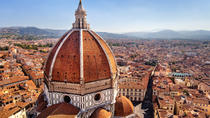 9 Reviews
Visit Pisa and Florence with a private tour guide who really describe the local Italian life. Explore the streets comfortably. Before going back, stop in a ... Read more
Location: Livorno, Italy
Duration: 10 hours (approx.)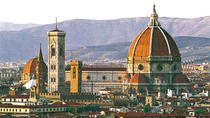 Visit Florence and have the oportunity to visit the Uffizi Museum or Accademia Museum (as your option choose) with a private tour. Explore the streets ... Read more
Location: Livorno, Italy
Duration: 8 hours (approx.)