3 Days in Oslo
By Viator, September 2018
Oslo—a city in the countryside. If that sounds confusing, consider that Oslo is one of Europe's largest capitals in terms of the area it covers (450 square kilometers/280 square miles), but with one of the smallest populations (1.5 million). So, when you get sick of the excellent galleries, cafes, bars and shops, it's easy to hop on a bicycle or train, into a yacht or kayak, or onto skis or ice skates and venture into the great outdoors—all without leaving the city limits.

Day 1: Oslo by Land
Oslo was founded around 1048, burnt to the ground in 1624 and was rebuilt as Christiania. It became Oslo again in 1925, and these days it is a wonderful mix of old and new architecture and culture. This is the city that inspired playwright Henrik Ibsen (have coffee at Grand Café where he sipped), and Edvard Munch, painter of the famous The Scream (in the National Gallery). Begin your stay by getting a feel for this diverse and cultural city on a sightseeing tour taking in Viking history, folk museums and art galleries, including the wonderful Vigeland Sculpture Park.

Day 2: Oslo by Sea
The city is situated at the head of the Oslofjord—not actually a fjord but so beautiful you will forgive it. Take a boat tour and marvel at the gorgeous scenery – islands, inlets, and the ancient Akershus fortress that once protected the city. If you want to combine sea and land, take the boat/bus tour which includes the maritime museum, although the Vikings are long gone. And if time is of the essence and you want to get a look at everything—fjords, museums, Kon-Tiki Raft and the Holemnkollen Ski Jump—go for the Oslo experience: city, fjord, and countryside all in one go.

Day 3: Oslo in Detail
Modern-day Oslo has plenty to offer if you have time to just wander and take in the sights. Climb aboard a hop-on hop-off bus tour and explore the cafes and shops of this cosmopolitan, if expensive, city. Get into the Viking mindset at the Viking Ship Museum, see Norway's most famous painter at the Munch Museum, and remember world-honored achievements at the Nobel Peace Centre. The Oslo Pass gets you into 33 museums and attractions around town for free plus lots of other discounts. In the evening, take a relaxing cruise on a traditional wooden ship as the sun sets.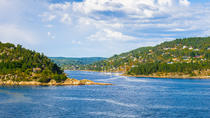 134 Reviews
Drink in views of Oslo's beautiful setting on the Oslo Fjord (or Oslofjord) on this two-hour sightseeing cruise. It's an enjoyable, relaxing way to get an ... Read more
Location: Oslo, Norway
Duration: 2 hours (approx.)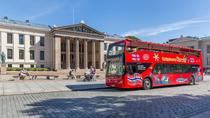 208 Reviews
Explore Norway's capital city, Oslo, on an iconic City Sightseeing bus tour! With a 24-hour ticket, passengers can hop on and hop off at any of the 18 tour ... Read more
Location: Oslo, Norway
Duration: 1 day (approx.)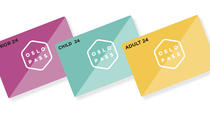 223 Reviews
The easiest and most inexpensive way to experience Oslo! The Oslo Pass lets you devote your entire trip to activities without the hassle of booking and buying.
Location: Oslo, Norway
Duration: Flexible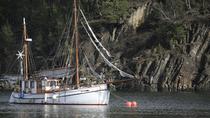 32 Reviews
Journey through Oslo's beautiful fjord on this Norwegian evening cruise. On board a traditional wooden sailboat, you'll see Oslo's waterfront sights. Munch on ... Read more
Location: Oslo, Norway
Duration: 3 hours (approx.)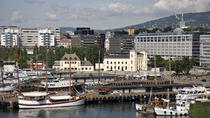 134 Reviews
Visit Frogner Park (commonly known as Vigeland Park) and top museums on a half-day city tour of Oslo. Travel between each must-visit attraction by coach, and ... Read more
Location: Oslo, Norway
Duration: 5 hours (approx.)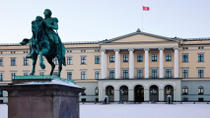 66 Reviews
See the highlights of Oslo in one afternoon on a leisurely paced, 3-hour bike tour. Suitable for all fitness levels, your tour takes in top Oslo sights, like ... Read more
Location: Oslo, Norway
Duration: 3 hours (approx.)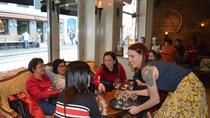 47 Reviews
Work your way around Oslo's culinary haunts on this 4-hour food walking tour led by a food-loving local guide. Casting the spotlight firmly on New Nordic food, ... Read more
Location: Oslo, Norway
Duration: 4 hours (approx.)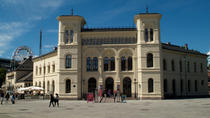 84 Reviews
Discover three of Oslo's highlights — Holmenkollen Ski Jump, Vigeland Sculpture Park, and the Fram Museum or Kon-Tiki Museum — on a city tour by coach! With a ... Read more
Location: Oslo, Norway
Duration: 4 hours (approx.)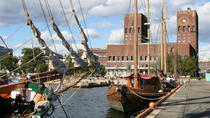 12 Reviews
Hop on hop off 1 hour 25 minutes on board a traditional wooden sailing ship. We pass the ancient fortress of Akershus, the opera house and picturesque islands ... Read more
Location: Oslo, Norway
Duration: 90 minutes (approx.)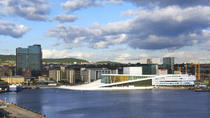 24 Reviews
See top Oslo attractions such as the City Hall, Akershus Castle and Fortress, the Opera, Oslo Cathedral and the Royal Palace, while learning about the city's ... Read more
Location: Oslo, Norway
Duration: 3 hours (approx.)