North Shore Tours
Surf is king on Oahu's North Shore, where summertime's mostly placid snorkeling spots and beginner surf breaks are transformed into pounding ragers come winter. Then, perfect crests and barrels topping 35 feet combine for a not-to-be-missed spectacle often used in world-class surfing competitions.
The North Shore is best known for the so-called "Seven Mile Miracle" of bays and surf breaks between Sunset Beach and Haleiwa, including the famous Banzai Pipeline and Waimea Bay. But the land area extends north of Laie (home of the Polynesian Cultural Center) in the east all the way to the albatross and monk seal refuge of Kaena Point on Oahu's westernmost tip. In between, travelers will find a respite from hectic Honolulu: roadside trucks serving heaping portions of garlic shrimp; acai smoothie cottages; scenic waterfall hikes; scattered stretches of white sand; and the charming clapboard shops, surf boutiques and restaurants of downtown Haleiwa.
Experience the North Shore with a surfing lesson, a snorkel session at Waimea Bay, a dune buggy adventure or a sunset helicopter tour. Visitors can also choose a trip that hits the highlights, with stops at the Waimea Valley waterfalls, a luau and Haleiwa.
Insider's Tip: Some tours will satisfy a sweet tooth at the North Shore's Matsumoto Shave Ice, a family-owned shack in Haleiwa widely regarded as the best spot for Hawaii's favorite frozen treat.

Practical Info
The North Shore lies roughly between Kaena and Kahuku points on Oahu. Despite its laid-back surfer vibe (this is the haunt of surfer-songwriter Jack Johnson, after all), the North Shore is no secret. During particularly spectacular surf, Route 83, the only two-lane thoroughfare along the North Shore's waterfront can back up with traffic. Fortunately, a wealth of tour options provide transport from Waikiki hotels and take the parking hassle out of the equation.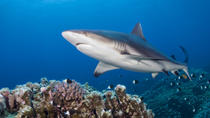 274 Reviews
Book the Oahu Shark Dive to enjoy a thrilling encounter with sharks! Cruise from Oahu's beautiful North Shore to your viewing spot, where you'll observe ... Read more
Location: Haleiwa, Oahu
Duration: 2 hours (approx.)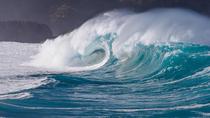 5 Reviews
We are known for our North Shore Tour as a high energy and undeniably exciting photography adventure for surf and nature lovers as well the coffee ... Read more
Location: Honolulu, Hawaii
Duration: 8 hours 30 minutes (approx.)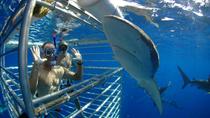 4 Reviews
More than just an adventure, this educational tour takes you into a world that few can ever experience. The open ocean world of sharks! We take you three miles ... Read more
Location: Haleiwa, Hawaii
Duration: 2 hours (approx.)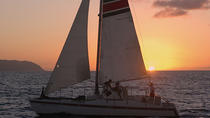 North Shore sunsets are some of the best and there is no better place to watch them than from the deck of the Ho'o Nanea. The sunset hours are a magical time ... Read more
Location: Haleiwa, Hawaii
Duration: 2 hours (approx.)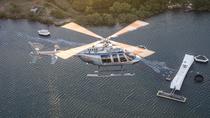 Covering the island of O'ahu from above, our Circle Island Experience is the only full circle tour of O'ahu by helicopter.  See incredible aerial views ... Read more
Location: Barbers Point Housing, Hawaii
Duration: 70 minutes (approx.)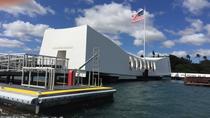 9 Reviews
Take a hassle-free trip to Pearl Harbor and see the highlights of Oahu's North Shore with this combo tour. Gain skip-the-line admission to the USS 'Arizona' ... Read more
Location: Honolulu, Hawaii
Duration: 9 hours (approx.)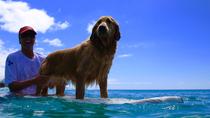 1 Review
Take surf lessons on the north shore of Oahu, with a professional Hawaiian lifeguard with over 20 years' experience teaching beginner surfers. For 2 full ... Read more
Location: Haleiwa, Hawaii
Duration: 2 hours (approx.)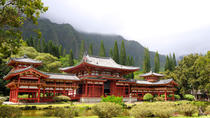 67 Reviews
Experience Oahu's natural beauty and historic sites on a full-day coach tour that circles the island of Oahu. See North Shore beaches like Banzai Pipeline, ... Read more
Location: Oahu, Hawaii
Duration: 9 hours 30 minutes (approx.)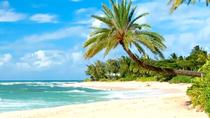 11 Reviews
Enjoy the beauty of Oahu's gorgeous North Shore and the world famous Hanauma Bay State Park on this full day tour from Waikiki. Visit ... Read more
Location: Honolulu, Hawaii
Duration: 9 hours (approx.)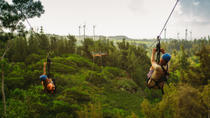 23 Reviews
This tour is a three hour guided zipline tour, including Oahu's longest ziplines ranging from 500 feet to nearly half a mile long. Participants will explore a ... Read more
Location: Kahuku, Hawaii
Duration: 3 hours (approx.)