Food, Wine & Nightlife See all
Only Show: Bar, Club & Pub Tours | Beer & Brewery Tours | Chocolate Tours | Coffee & Tea Tours | Cooking Classes | Dining Experiences | Dinner Theater | Distillery Tours | Entertainment Packages | Food Tours | Market Tours | Nightlife | Sake Tasting and Brewery Tours | Street Food Tours | Wine Tasting & Winery Tours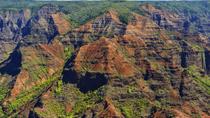 23 Reviews
A private tour of Kauai's Waimea Canyon provides closer views of nearby waterfalls than bigger coach tours can access. You'll enjoy great photo ops of Waipo'o ...
Location: Kauai, Hawaii
Duration: 7 hours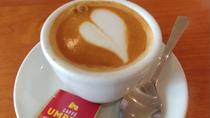 Do you love coffee, espresso, and more? We have our Road Dog's Seattle Coffee Tours leaving daily to visit some of the best cafe's and coffee roasters in ...
Location: Seattle, Washington
Duration: 2 hours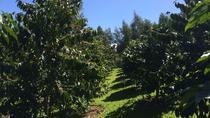 Experience a coffee lover's dream visiting a backyard coffee grower in Kula, Maui whose blend of two types of beans has won awards in 2012 and 2015. Taste ...
Location: Kahului, Hawaii
Duration: 5 hours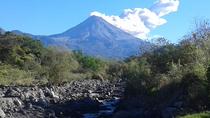 Have you been close to an active volcano? Here is your chance! Learn about the coffee process, wooden mask making and history from an old Hacienda and visit ...
Location: Colima, Mexico
Duration: 6 hours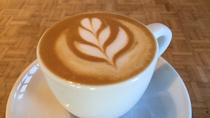 2 Reviews
Sip your way through Portland's vibrant downtown and sample some of the nation's best coffee on this 2.5-hour tour. Follow your guide as you discover the ...
Location: Portland, Oregon
Duration: 2 hours 30 minutes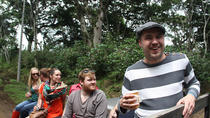 This is the major tourist attraction in the region, with thousands of visitors per year. This tour is for those who share the passion for the art of drinking ...
Location: Coatepec, Mexico
Duration: 4 hours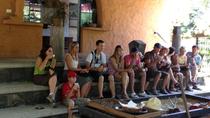 The Coffee Museum's goal is to let visitors know about the origins of quality coffee and the different process steps it goes through before you can enjoy a ...
Location: Coatepec, Mexico
Duration: 60 minutes
The South Sierra Madre offers great secrets for visitors who like to explore the Real Mexico, for this reason when you arriving to Puerto Escondido and ...
Location: Puerto Escondido, Oaxaca
Duration: 12 hours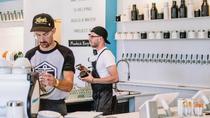 Seattle proudly claims to be the city which has the most coffee shops of any city in America, and you'll quickly discover the coffee here is more than just a ...
Location: Seattle, Washington
Duration: 3 hours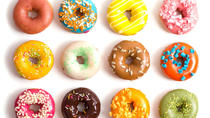 Explore the coffee & donuts scene in Portland and top it off with craft beer! Visit a roastery, eat donuts and taste beer too!
Location: Portland, Oregon
Duration: 3 hours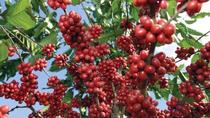 Learn about the entire process of cultivating and transforming coffee beans into a delicious drink. Pluma Hidalgo is a small mountain village set in Oaxaca's ...
Location: Huatulco, Oaxaca
Duration: 6 hours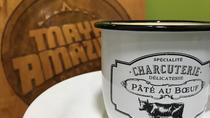 Mexico ranks fifth in coffee production. Who the poets have called "the black nectar of white dreams". Coming from a shrub born in Abyssinia (now ...
Location: Merida, Mexico
Duration: 2 hours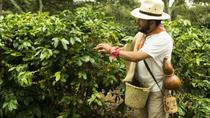 Includes: · Roma farm in Coatepec · Café Bola de Oro's old ...
Location: , Mexico
Duration: 12 hours