No reviews, be the first!
Address:

320 East 43rd Street, New York, NY 10017, USA

Hours:

Open Mon-Fri, 9am - 5pm. Closed Saturdays & Sundays.
This boxy, modern 12-story office building in Midtown was designed in 1963 by Pritzker Prize-winning architect Kevin Roche and engineer John Dinkeloo; the duo's local projects include renovations to the Metropolitan Museum of Art and American Museum of Natural History. Completed in 1968, the Ford Foundation Building is renowned for its tree-filled glass atrium, which sparked a trend of splashy indoor public spaces in Manhattan office buildings.

The Ford Foundation, created in the 1936 by automotive engineers Henry and Edsel Ford, makes considerable grants to interests in education, the arts and Third World development. Their headquarters were designed to illustrate their community involvement, and the L-shaped building, made largely of organic weathering steel, manages to integrate its garden surroundings and employ an open interior plan that encourages both employees and administrators to interact with one another.
Practical Info
The closest subway station is 42nd Street/Grand Central, served by the 4,5,6 and 7 Trains. Adjacent bus stations are served by the M1, M2, M3 and M4 Buses.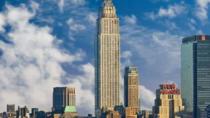 Discover New York City's incredible architecture on this walking tour of Manhattan. View the city's major 20th-century monuments showcasing American ... Read more
Location: New York, New York
Duration: 3 hours (approx.)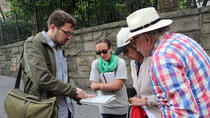 Explore New York City's varied architecture on this private, 3-hour tour along 42nd Street. Learn about the evolution of the city's buildings, from the ... Read more
Location: New York, New York
Duration: 3 hours (approx.)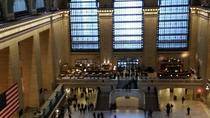 1 Review
Stretching from the East River to the Hudson River and cutting through the heart of Manhattan, 42nd Street features major monuments of American 20th-century ... Read more
Location: New York, New York
Duration: 3 hours (approx.)