Chapultepec Park, or Grasshopper Hill, is the largest city park in the world, an awesome expanse of greenery marbled with walking paths that meander between quiet ponds, monumental buildings, and a world-class collection of museums. Visitors could enjoy a quiet afternoon in its embrace, surrounded the sidewalk stands, soccer games, and other amusements, or explore the park for months on end, finding something new every day.
The park was probably set aside as green space in the 1300s, but wasn't officially protected until 1428, by King Nezahualcoyotl. The Spanish and Mexican governments have since maintained most of its natural integrity, though they did add aqueducts, palaces and other public spaces within.
The most popular attractions include the massive zoo, also founded in the 1400s; the National Museum of Anthropology; La Feria Chapultepec Mágico, a small amusement park; the Ninos Heroes Monument; and the President's mansion at Los Pinos. Or just enjoy a picnic beneath the spreading trees, and watch the city stroll by. 
Practical Info
Chapultepec Park is enormous, sprawling some 220 hectares (543 acres) through the center of Mexico City. It lies 5 kilometers (3 miles) from the Zócalo, or Central Plaza, bordering the popular upscale neighborhoods of Reforma and Polanco, convenient to many of the great city's best hotels. The Metro Parque Chapultepec stop drops you off right at the park.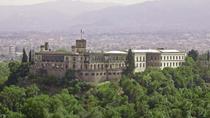 92 Reviews
Beat the crush of crowds on this early morning tour of Chapultepec Castle and experience one of Mexico City's most visited sites in relative solitude. Continue ... Read more
Location: Mexico City, Mexico
Duration: 5 hours 30 minutes (approx.)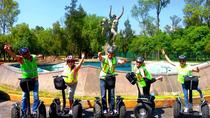 2 Reviews
Enjoy Mexico City by riding a segway and visiting the Chapultepec Park and Lake of Chapultepec one of the coolest places around the city! Take photos along the ... Read more
Location: Mexico City, Mexico
Duration: 2 hours 30 minutes (approx.)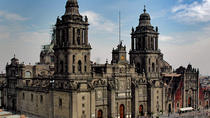 3 Reviews
Mexico City is indeed a modern important cultural city declare by UNESCO World Heritage City, former Aztec City of Mexico Tenochtitlan. You will visit the main ... Read more
Location: Mexico City, Mexico
Duration: 5 hours (approx.)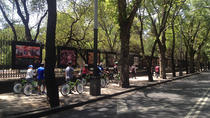 1 Review
Enjoy a bike tour in Mexico City as you visit historical and cultural landmarks and learn more about the history of this city. Your tour also includes a visit ... Read more
Location: Mexico City, Mexico
Duration: 4 hours (approx.)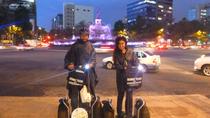 1 Review
Reforma by Night is without a question one of the most beautiful Avenues in Mexico City. It is full of art and monuments in every corner. "Paseo de la ... Read more
Location: Mexico City, Mexico
Duration: 2 hours 30 minutes (approx.)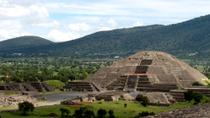 43 Reviews
See the old and the new in Mexico City in one day, and take another day to wander the UNESCO World Heritage site of Teotihuacán, the City of the Gods. ... Read more
Location: Mexico City, Mexico
Duration: 12 hours (approx.)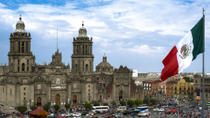 173 Reviews
Immerse yourself in Mexico City on a city tour offering something for everyone. Whether you're passionate about history and art, or just yearning for ... Read more
Location: Mexico City, Mexico
Duration: 6 hours (approx.)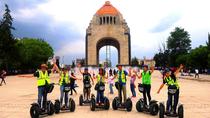 Reforma is without a question one of the most beautiful avenues in Mexico City. It is full of art and monuments in every corner. "Paseo de la Reforma" ... Read more
Location: Mexico City, Mexico
Duration: 2 hours 30 minutes (approx.)