Piazza delle Erbe Tours
Piazza delle Erbe is one of Mantua's most popular squares—and certainly one of its most dynamic. Lined with outdoor cafes, restaurants and churches, the piazza is a popular place to enjoy sunshine, company and local flavor. A 15th-century clock tower marks the square's southern end, adjacent to the city's oldest church, the
11th-century Rotonda di San Lorenzo.
While Piazza delle Erbe is great for an afternoon coffee or glass of wine at a sidewalk café, the area is most often visited on walking tours that highlight its top attractions, including the Rotonda di San Lorenzo, nearby Palazo della Ragione and the iconic clock tower.
Practical Info
Piazza delle Erbe is located near the corner of Piazza Erbe and Via Broletto. It is accessible from the Concordia station.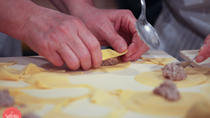 41 Reviews
Learn the secrets of Italian cuisine during this hands-on cooking class at a beautiful, brand new venue in central Verona. With an experienced Italian chef by ... Read more
Location: Verona, Italy
Duration: 3 hours 30 minutes (approx.)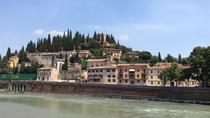 Discover the charming city of Romeo and Juliet on this 7,5hour small-groupp guided tour, the only one that takes you by high-speed train from Venice. As well ... Read more
Location: Venice, Italy
Duration: 7 hours 30 minutes (approx.)
An intense day trip by bus to one of the most beautiful region in Northern Italy. On the footsteps of Shakespeare, we will visit the historical and romantic ... Read more
Location: Milan, Italy
Duration: 12 hours (approx.)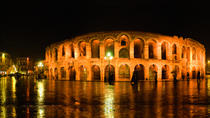 3 Reviews
Experience this walking tour and learn about the dark history of Verona. Beginning at either 1.45pm, 5:30pm or 7pm, you will meet your guide at Bra' Square. ... Read more
Location: Verona, Italy
Duration: 78 minutes (approx.)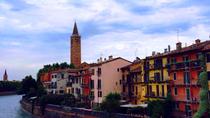 4 Reviews
A guided tour to discover the hidden treasures of Verona, the beautiful city of art surrounded by traces of its ancient history which maintains a suggestive ... Read more
Location: Verona, Italy
Duration: 90 minutes (approx.)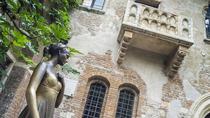 Enjoy a classic, romantic walking tour of Verona while discovering the places that may have inspired Shakespeare's Romeo and Juliet. You will see Juliet's ... Read more
Location: Verona, Italy
Duration: 2 hours 30 minutes (approx.)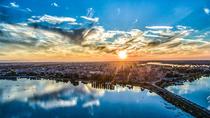 1 Review
Mantua, 'the City on Water of the Gonzagas'. This tour's highlights: Piazza Sordello with Duomo, Bishop's Palace, Palazzo Ducale with its courtyards and ... Read more
Location: Mantua, Italy
Duration: 2 hours (approx.)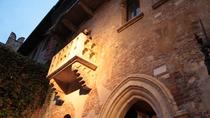 Experience the cobblestone streets and medieval architecture of Verona on a private, 2-hour walking tour. Explore this UNESCO-listed city with a guide ... Read more
Location: Verona, Italy
Duration: 2 hours (approx.)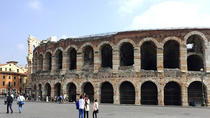 Run in the early morning by the icons and the top spots of the beautiful historical centre of Verona to discover its real essence. Start from the massive 14th ... Read more
Location: Verona, Italy
Duration: 1 to 2 hrs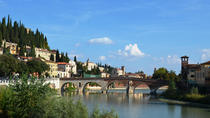 5 Reviews
Leave the Lake Garda region for a full-day tour of Verona, the town synonymous with the romance of 'Romeo and Juliet.' With a guide, you'll explore the jewel ... Read more
Location: Garda, Italy
Duration: 8 hours (approx.)