195 Reviews
Address:

Egypt

Hours:

Open daily. Summer: 6am - 6pm, Winter: 6:30am - 5:30pm

Admission:

60 L.E. Open-Air Museum: 10 L.E.
Temple of Karnak Tours
The largest of Luxor's temples, Karnak was one of the most sacred sites in ancient Egypt. It marked the ascendancy of Thebes (present day Luxor) as the capital of the New Kingdom, with construction beginning in the 16th century BC. Most subsequent rulers tinkered with the complex so it represents a great crash course in different pharaonic styles.
The major site here is the Temple of Amon, the largest place of worship ever constructed. There the Great Hypostyle Hall, which was once roofed, dwarfs visitors with its dozens of colossal columns reaching 25 yards (23 meters) into the sky.
Other highlights include the serene sacred lake, gargantuan statues of rulers and gods, as well as the best selection of obelisks in Egypt.
Practical Info
Karnak is on the northern edge of Luxor's East Bank. While the distance can be covered on foot, you're better off taking a taxi, or one of the buses which leave from Luxor Station. There are Sound and Light shows in the evening.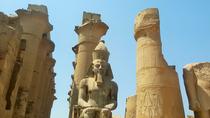 2 Reviews
Explore Luxor the biggest open -Air museum in the world with round trip flights included, Lunch,Private Egyptologist, Sightseeing and all transfers. ... Read more
Location: Cairo, Egypt
Duration: Flexible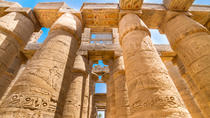 78 Reviews
Take a half-day private tour with a qualified Egyptologist guide exploring the East Bank of Luxor. You'll see two of the most impressive temples in Upper Egypt ... Read more
Location: Luxor, Egypt
Duration: 3 hours (approx.)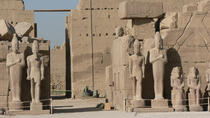 2 Reviews
Enjoy 8 hours covering the West and East bank of Luxor and see most of the tourist attractions in Luxor characterized by its ancient history. Visit the Valley ... Read more
Location: Luxor, Egypt
Duration: 8 hours (approx.)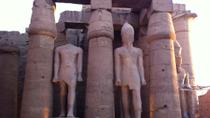 Visit the East Bank of the Nile where you visit Luxor and Karnak Temples on this 5 hour tour.
Location: Luxor, Egypt
Duration: 5 hours (approx.)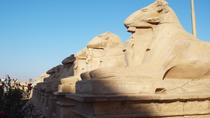 3 Reviews
Take a private guided tour to the East Bank of Luxor to see the ancient monuments of Karnak, Luxor Temples, and the Luxor Museum. You will be guided by a ... Read more
Location: Luxor, Egypt
Duration: 5 hours (approx.)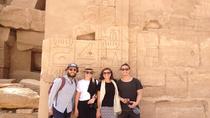 Private guided tour to the East Bank of Luxor, to see the ancient monuments of Karnak Temple. You will be guided by a licensed Egyptologist tour guide and ... Read more
Location: Luxor, Egypt
Duration: 2 hours (approx.)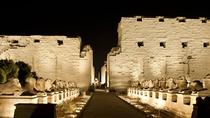 Karnak illuminated at night. a story told of ancient civilization, its triumphs, its failures are narrated with dramatic sound and light effects. Let the ... Read more
Location: Luxor City, Egypt
Duration: 2 hours (approx.)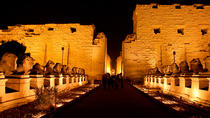 Sound and light show Karnak Temple
Location: Luxor, Egypt
Duration: 2 hours (approx.)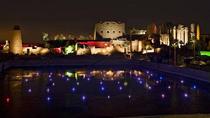 2 Reviews
At the evening, enjoy 2 hours watching Luxor Sound and Light Show at Karnak Temple. This interesting show narrates the history of the ancient city of Thebes in ... Read more
Location: Luxor, Egypt
Duration: 2 hours (approx.)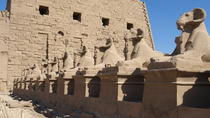 Visit the East Bank of Luxor where you can see the Karnak and Luxor temples. The Karnak temple is an open air museum and is considered the second tourist ... Read more
Location: Luxor, Egypt
Duration: 4 hours (approx.)