2452 Reviews
Address:

Hwy. 93, Boulder City, USA

Hours:

Daily 9am - 6pm

Admission:

Visitor Center $8
Hoover Dam Tours
The iconic Hoover Dam, also known as the Boulder Dam, is possibly the best-known waterway in America, thanks to a long history and unmatched legacy that dates back to the early 1930s. For decades travelers have ventured to this western destination in search of picturesque views of the incredible surrounding landscape—check out the 726-foot (221-meter) observation deck and take in the 360-degree look out to Lake Mead, the Colorado River, and the canyons and valleys surrounding the dam.
For another epic adventure at this national historic landmark, take in the sites on a helicopter tour high above the river, or opt for a hiking or mountain biking tour along the waterway. It's also possible to take a cruise inside the dam to see the inspection tunnels, power, and size of this American icon up close.
Did You Know? The dam is made of enough concrete to pave a road from New York to California.
Practical Info
The Hoover Dam is located 30 miles (48 km) southeast of Las Vegas near the borders of Arizona and Nevada. Expect long lines and heavy traffic in the area on summer weekends.
5023 Reviews
Hit the highway out of Las Vegas and spend the day touring the Grand Canyon and Hoover Dam. On this day trip you'll have four hours at the Grand Canyon, with ... Read more
Location: Las Vegas, Nevada
Duration: 12 hours (approx.)
1667 Reviews
Let professional local guides take you on an all-inclusive tour of Hoover Dam, educating you on all aspects of Hoover Dam in an informative and entertaining ... Read more
Location: Las Vegas, Nevada
Duration: 6 hours 30 minutes (approx.)
607 Reviews
Take a tour of the mighty Hoover Dam, where you'll explore the inside of the dam, walk through a 250-foot-long tunnel and view the 650-foot-long Nevada wing of ... Read more
Location: Las Vegas, Nevada
Duration: 8 hours (approx.)
47 Reviews
Tour the iconic Hoover Dam from the inside out on the this educational and entertaining, guided half-day trip from Las Vegas. Spend the morning or afternoon ... Read more
Location: Las Vegas, Nevada
Duration: 4 hours (approx.)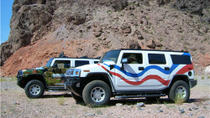 282 Reviews
See the Hoover Dam in style aboard a Hummer H2. On your way to the dam, watch a DVD in the Hummer that will prepare you for your tour. At Hoover Dam, you'll ... Read more
Location: Las Vegas, Nevada
Duration: 4 hours (approx.)
454 Reviews
Your trip to Las Vegas won't be complete without a tour of the mighty Hoover Dam! Built during the Depression, thousands of men came to Black Canyon to tame ... Read more
Location: Las Vegas, Nevada
Duration: 9 hours (approx.)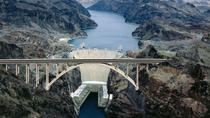 29 Reviews
This Hoover Dam Bus Tour will take you to one of the man-made wonders of the world. Your bus driver is a trained tour guide who will provide you with ... Read more
Location: Las Vegas, Nevada
Duration: 5 hours (approx.)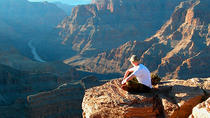 1 Review
Enjoy 2 great guided small-group tours in one full day. View the awe-inspiring interior and exterior tour of the Hoover Dam as well as the magnificent Grand ... Read more
Location: Las Vegas, Nevada
Duration: 10 hours (approx.)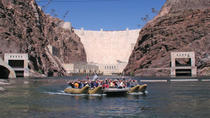 135 Reviews
Travel to Hoover Dam from Las Vegas in style and comfort aboard a luxury SUV. Your experienced guide will share many points of interest along the way so you ... Read more
Location: Las Vegas, Nevada
Duration: 5 hours (approx.)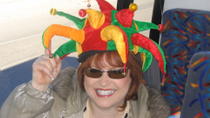 56 Reviews
Learn all about the magnificent Hoover Dam on this in-depth tour from Las Vegas. Your informative and humorous comedian guide leads you on an adventure that ... Read more
Location: Las Vegas, Nevada
Duration: 6 hours 30 minutes (approx.)