Nowa Huta Tours
Communist repression came to Poland in 1945 after the end of World War II and lasted until the collapse of the Iron Curtain in 1989. During this time, the suburb of Nowa Huta was constructed six miles (10 kilometers) east of Krakow's center.
Nowa Huta could not be more different from fairytale Krakow. Built as a piece of Communist propaganda to "house the people" in a garden city, it sprang up at an alarming speed during the late 1940s. At its peak, the area housed 100,000 residents among its wide boulevards, public parks and regimented apartment blocks all designed in the architectural style of the day, Socialist Realism. As with many idealistic plans, the Soviet dream town was never completed, and Nowa Huta became a hotbed of political rebellion during the Solidarity strikes of the early 1980s. Today it is one of Krakow's biggest suburbs, the Orwellian home to 200,000 people, largely composed of rows of pre-fab apartment blocks (ironically added after the demise of Communism), a steel mill with vast entry gates and imposing office blocks flanking open piazzas. 
Practical Info
Nowa Huta is located 20 minutes from central Krakow on trams 4 or 15 from Główny railway station.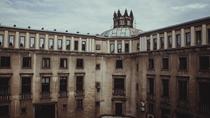 If you're visiting Cracow do not forget to visit Nowa Huta! The main reason to build Nowa Huta city was a huge steel mill constructed in the eastern part of ... Read more
Location: Kraków, Poland
Duration: 60 to 90 mins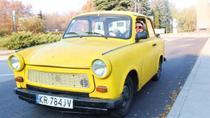 41 Reviews
The Wall may be over and done with, but many of Krakow's most famous communist artifacts are alive and well!
Location: Krakow, Poland
Duration: 2 hours 30 minutes (approx.)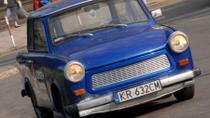 44 Reviews
The best way to tour the lovely city of Krakow is in a Trabant, the classic Eastern Europe car. You'll experience the real Krakow on this lively tour, and ... Read more
Location: Krakow, Poland
Duration: 4 hours (approx.)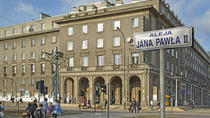 9 Reviews
Rewind to communist days with this 4-hour tram and walking tour of Krakow's Nowa Huta district. Ride a tram to this eastern suburb and learn how it was built ... Read more
Location: Krakow, Poland
Duration: 4 hours (approx.)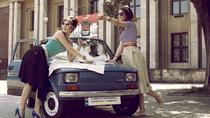 1 Review
Nowa Huta, often called "the younger sister of Krakow" is a district which started its construction in 1949 by the new communist authorities of the Polish ... Read more
Location: Kraków, Poland
Duration: 3 hours (approx.)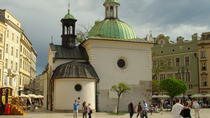 This special private tour is great for those who want to see all the different sides of Krakow; from the post-communist Nowa Huta Disctrict, which was founded ... Read more
Location: Kraków, Poland
Duration: 4 hours (approx.)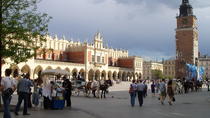 Discover Krakow's rich historical heritage by minibus. This one of a kind tour is made specially for those who wish to see three different "faces" of ... Read more
Location: Kraków, Poland
Duration: 4 hours (approx.)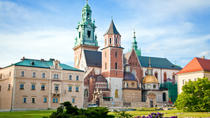 22 Reviews
See the sights of Krakow with a private guide at your side! This comprehensive 3.5-hour sightseeing tour can be done by foot or minivan and offers a flexible ... Read more
Location: Krakow, Poland
Duration: 3 hours 30 minutes (approx.)