Only Show: Craft Classes | Glassblowing Classes | Martial Arts Classes | Painting Classes | Pottery Classes | Yoga Classes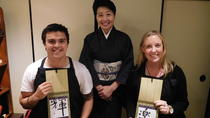 What image do you have of Japanese calligraphy? You might think of calligraphy as one of the most difficult Japanese art forms to try yourself, but it is ...
Location: Kyoto, Japan
Duration: 90 minutes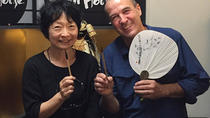 Capture the soul of your subject with subtle nuances expressed through variations in brush techniques. You will enjoy a lesson of Suiboku-ga, and become a ...
Location: Tokyo, Japan
Duration: 90 minutes
*PLAN NAME Painting vessel experience  *OUTLINE Painting works of pottery experience ! You can bring your work back on the same day.  You ...
Location: Kyoto, Japan
Duration: 60 minutes