Anzac Cove Tours
Anzac Cove is the small cove on Turkey's Gallipoli Peninsula where the Australian and New Zealand Army Corps (ANZAC) landed during World War I. It then became the primary base for Australian and New Zealand troops during the eight-month Battle of Gallipoli. The landing date, April 25, has since been designated as Anzac Day and serves as a day of commemoration for the 60,000 Australians and 18,000 New Zealanders who were killed during the war.

Today, Anzac Cove is the site of an annual Anzac Day memorial service, held at dawn on April 25 and attended by thousands of Australian and New Zealand tourists every year. Until 1999, the service was held at the Ari Burnu War Cemetery, but has since moved to a new site on North Beach known as the Anzac Commemorative Site. A monolith at the Ari Burnu Cemetery displays the words of peace and reconciliation that Ataturk delivered to the first visitors to the Gallipoli battlefields in 1934.

A visit to Anzac Cove will likely be part of a larger exploration of the Gallipoli Peninsula, including the Kabatepe Information Center and Museum, the Salim Mutlu War Museum and several battlefields, monuments and war cemeteries.
Practical Information
The best way to visit Anzac Cove and the Gallipoli Peninsula is by guided tour. While it is possible to visit on a long day trip from Istanbul, many people opt instead to base themselves in Eceabat or Canakkale and arrange tours from there.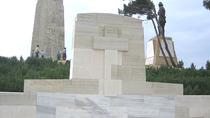 98 Reviews
Explore Gallipoli's World War I battlefields on a day trip from Istanbul, and visit the poignant memorial sites dedicated to fallen Australian, New Zealand and ... Read more
Location: Istanbul, Turkey
Duration: 15 hours (approx.)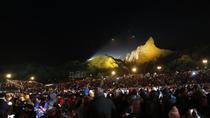 The 2016 ANZAC Commemorations are a solemn, dignified and respectful occasion to mark the 101st year of the ANZAC landing at the Gallipoli peninsula. This 2 ... Read more
Location: Çanakkale, Turkey
Duration: 2 days (approx.)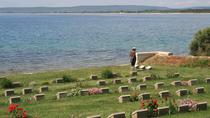 This daily Gallipoli tour from Istanbul is for those who would like to see all the historical and important attractions of Gallipoli with a professional guide.
Location: Istanbul, Turkey
Duration: 1 day (approx.)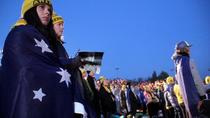 Explore Gallipoli's World War I battlefields on a day trip from Istanbul, and visit the poignant memorial sites dedicated to fallen Australian, New Zealand and ... Read more
Location: Istanbul, Turkey
Duration: 16 hours (approx.)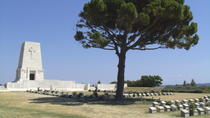 66 Reviews
Visit the key sites of the Gallipoli Peninsula, the scene of one of World War I's costliest military campaigns, on this moving full-day tour from Istanbul. ... Read more
Location: Istanbul, Turkey
Duration: 16 hours (approx.)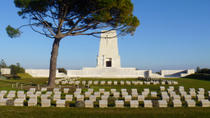 1 Review
During the Gallipoli Campaign the aim of the soldier were after capturing the hills coming to narrows and getting the control of the castles and canon ... Read more
Location: Istanbul, Turkey
Duration: 16 hours (approx.)
This is a great tour for those who have limited time in Canakkale and want to see the ancient city of Troy and Gallipoli ANZAC Battlefields in one day. This ... Read more
Location: Canakkale, Turkey
Duration: 10 hours
1 Review
Great for those who have limited time in Canakkale and want to see Troy ancient City and Gallipoli ANZAC Battlefields in one day and continue on to Istanbul. ... Read more
Location: Canakkale, Turkey
Duration: 16 hours
1 Review
One day tour of Gallipoli, walk in historical battlefields, tunnels and trenches. Gallipoli is a moving experience for all visitors to Turkey, particularly for ... Read more
Location: Gallipoli, Turkey
Duration: 14 hours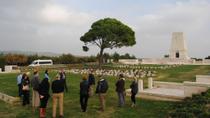 Small-Group Tour to Gallipoli ANZAC Battlefields from Canakkale, in company with a professional English Speaking Guide. Learn the ANZAC Spirit and the Diggers. ... Read more
Location: Çanakkale, Turkey
Duration: 8 hours (approx.)