Costa Rica is famously known for its pristine national parks, and high on the Santa Elena Peninsula in the country's northwestern corner, Santa Rosa National Park is the one that started them all. Established in 1972, Santa Rosa National Park is not just the country's oldest, but also one of the most visually stunning with its forests and white sand beaches. Keep an eye out for iguanas and monkeys when trekking through the National Park, or scan the sands for turtle tracks since Pacific Ridley sea turtles nest and hatch on the beaches in late summer. Despite the wealth of wildlife, however, the most popular attraction in Santa Rosa National Park is historic La Casona—a hacienda that commemorates the victory of Tico civilians who, in 1856, suppressed an invasion of foreign mercenaries who were backed by an American businessman. Visit as part of a guided tour to learn the area's history, or, to take to the waves, rather than the roads, hop on a private, guided surf trip to fabled Witches Rock—set just offshore of Playa Naranjo and its empty, white sand shore.
Practical Info
Dry season in Santa Rosa National Park is usually from December-April. The peak of the wet season is September-October, and while rains can occasionally wash out roads, many times rains only fall as spurts and short-lived afternoon storms. Most tours depart from the city of Liberia, and all visitors to Nancite Beach must arrange a permit ahead of time with staff at the National Park office.
Did You Know? When fighting against rebels in neighboring Nicaragua, the CIA had a training camp inside of the National Park.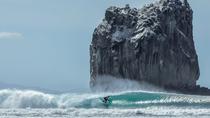 Costa Rica is home to the famed Witch's Rock and Ollie's Point, both world class breaks that are every surfer's dream. Their awesome waves and their ... Read more
Location: Liberia, Costa Rica
Duration: Flexible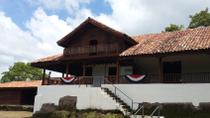 Enjoy a historical tour in Santa Rosa which was one of the first great cattle haciendas of the region. Enjoy time at this place, full of culture and history of ... Read more
Location: Liberia, Costa Rica
Duration: 6 hours (approx.)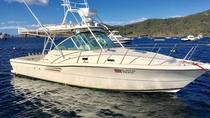 On this half or full-day fishing trip, cast your line for marlin, yellowfin tuna, sail, and other migratory species in the beautiful Gulf of Papagayo.
Location: Liberia, Costa Rica
Duration: 7 hours (approx.)