St. Paul's Church (Paulskirche) Tours
After WWII destroyed much of Frankfurt's historic center, it was the late 18th-century St. Paul's Church (Paulskirche) that was rebuilt first – a fitting tribute to the symbolic significance of the holy building. The landmark church is renowned as more than just a center of worship – it was also the seat of the first freely elected German parliament and the location of the German National Assembly inauguration on 18th May 1848.
Since reopening in 1948 to mark the parliament's 100th anniversary, St Paul's has ceased to be used for church services but remains an important symbol of democratic Germany, hosting a number of ceremonies and exhibitions in its public halls. Most notable is the large-scale circular mural 'The Path of the Representatives to St. Paul's Church', completed by Berlin artist Johannes Grützke in 1991, which chronicles the history of united and democratic Germany. The building itself is equally impressive – a dramatic oval-shaped structure, crafted from red sandstone and fronted by a lone bell tower.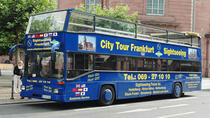 133 Reviews
See the best of Frankfurt on an easy and convenient hop-on hop-off sightseeing tour! The perfect do-it-yourself sightseeing tour in Frankfurt, the hop-on ... Read more
Location: Frankfurt, Germany
Duration: 1 day (approx.)
134 Reviews
Experience the highlights of Frankfurt and the surrounding Rhine Valley in one day by combining two best-selling tours at a discounted price. In the morning, ... Read more
Location: Frankfurt, Germany
Duration: 9 hours (approx.)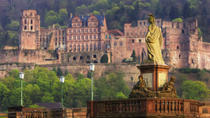 26 Reviews
Combine two tours to explore both Frankfurt and nearby Heidelberg in one day. Start with a half-day trip to Heidelberg to visit the impressive Heidelberg ... Read more
Location: Frankfurt, Germany
Duration: 9 hours (approx.)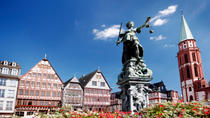 72 Reviews
Enjoy a two-hour Frankfurt sightseeing tour by open-top bus and see the contrasting sides of Frankfurt. Commonly known as an international trade hub, the city ... Read more
Location: Frankfurt, Germany
Duration: 2 hours (approx.)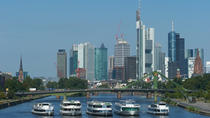 14 Reviews
Enjoy an exciting sightseeing cruise along Frankfurt's Main River with the largest and most modern shipping company in the state of Hesse. Discover the ... Read more
Location: Frankfurt, Germany
Duration: 100 minutes (approx.)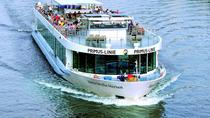 1 Review
Enjoy an exciting 50-minute sightseeing cruise along Frankfurt's Main River with the largest and most modern shipping company in the state of Hesse. Discover ... Read more
Location: Frankfurt, Germany
Duration: 50 minutes (approx.)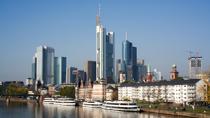 1 Review
Explore the city of Frankfurt and its highlights on this private, customizable 2.5-hour sightseeing tour with an expert guide. Sit back and relax as you see ... Read more
Location: Frankfurt, Germany
Duration: 2 hours 30 minutes (approx.)