148 Reviews
Address:

Piazza dei Conti Guidi, 1, Vinci, Florence, Tuscany 50059, Italy

Hours:

Open daily Mar–Oct 9:30am–7pm; Nov–Feb 9:30am–6pm

Admission:

Adults: €11; Students: €6; Children: €2; Family tickets between €20–30
Leonardo Museum (Museo Leonardiano di Vinci) Tours
Dedicated to one of the greatest artists of the Italian Renaissance, the Leonardo Museum is found in Vinci, a delightful hilltop town about 40 minutes west of Florence. It is made up of several attractions that take in a route around Vinci, including his birthplace (Casa Natale di Leonardo) and museums at Palazzina Uzielli and the imposing medieval Castello Conti Guido. Dedicated to showcasing the genius of the original Renaissance Man, the museum first opened in the castle in 1953 and since then it has been extended several times to incorporate new displays. Exhibitions in both venues feature scale models of Leonardo's designs for weaponry, clocks and flying machines as well as his architectural designs, engineering feats and work on mathematical theories.
Casa Natale di Leonardo is at Anchiano, 2 miles (3 km) out of Vinci, where Leonardo was born in 1452 — it's a short drive or a 30-minute walk. The state-of-the-art displays here focus on Leonardo the artist, with his hologram starring in a multi-media review of his life and achievements as well as interactive digital representations of his famous works including The Last Supper and his 'lost' painting The Battle of Anghiari, which many art experts believe is hidden beneath a later fresco in Florence's Palazzo Vecchio.
Practical Info
Piazza dei Conti Guidi, 1, Vinci. Open daily Mar–Oct 9:30am 7pm; Nov–Feb 9:30am–6pm. Combined admission adults €11; students €6; children younger than 12 €2; family tickets between €20–30. Vinci is 18.75 miles (30 km) west of Florence and is easily accessed by car along the Florence-Livorno superstrada, exit Empoli.
1564 Reviews
Combine two best-selling Florence tours at a discounted price, and enjoy a day of art and sightseeing in the city! This small-group Florence Super Saver ... Read more
Location: Florence, Italy
Duration: 6 hours (approx.)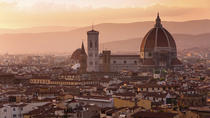 If you're staying in Livorno, don't miss this chance to visit Florence, the Tuscan city known for its art and architecture. With this round-trip ... Read more
Location: Livorno, Italy
Duration: 7 hours (approx.)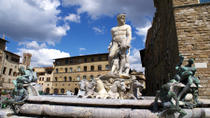 42 Reviews
A private tour is ideal for discovering Florence in the comfort of a private vehicle. Choose from a Morning or Afternoon Tour - or combine both as a full-day ... Read more
Location: Florence, Italy
Duration: Varies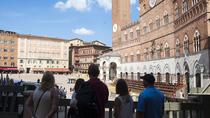 9 Reviews
From medieval hill towns to walled cities, from the vineyards of Chianti to the Leaning Tower of Pisa, see the very best of Tuscany in just one day on this ... Read more
Location: Florence, Italy
Duration: 12 hours (approx.)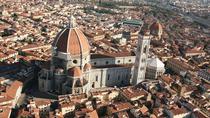 1 Review
This 4 hour tour is perfect for families who want an informative and fun overview of Florence, with a top child-friendly private guide who will engage the ... Read more
Location: Florence, Italy
Duration: 4 hours (approx.)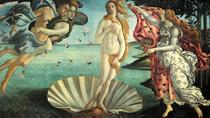 2 Reviews
Discover the touching beauty of Venus by Botticelli and the not-to-be-missed monuments in the heart of Florence (Duomo, Ponte Vecchio, Piazza Signoria, Palazzo ... Read more
Location: Florence, Italy
Duration: 3 hours (approx.)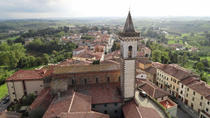 1 Review
Discover the genius of great Leonardo da Vinci through this 5-hour tour by an air-conditioned 7-seat van. You will leave from Florence and cross the ... Read more
Location: Florence, Italy
Duration: 5 hours (approx.)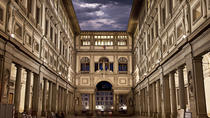 4 Reviews
Get ready to discover one of the most fascinating art museums in the world—Florence's Uffizi Gallery. With a local guide, you'll have the ability to skip the ... Read more
Location: Florence, Italy
Duration: 2 hours (approx.)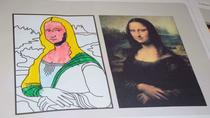 Discover the amazing culture, history and architectural gems of Florence on a unique and informative family tour. Led by a local official guide, enjoy an ... Read more
Location: Florence, Italy
Duration: 3 hours (approx.)