Church of St Blaise Tours
With its grand Baroque façade standing proud over Luza Square, the Church of St Blaise is one of the most beautiful buildings of Dubrovnik's Old Town. Originally built in the 14th century, the church was badly damaged in the 1667 earthquake and much of the present structure dates from its early 18th century reconstruction. Dedicated to the Dubrovnik's patron saint and protector, the domed church is the handiwork of Venetian architect Marino Gropelli and is built on the plan of a Greek cross.

The church is best known for its remarkable silver statue of St Blaise, one of the city's most important sculptures, depicting the saint holding up a model of the 15th-century city.  Additional highlights include the exquisite stained-glass windows by local painter Ivo Dulcie, a pair of 15th century St. Blaise and St. Jerome sculptures by Nikola Lazanie and a collection of the Saint's relics, which are famously carried through the streets of Dubrovnik each February 3rd for the Feast of St. Blaise.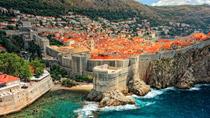 38 Reviews
Discover the beauty of Dubrovnik, cultural metropolis and the most remarkable medieval walled city in Croatia , an UNESCO World Heritage Site. Enjoy the scenic ... Read more
Location: Split, Croatia
Duration: 12 hours (approx.)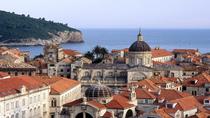 8 Reviews
Experience Croatia's mainland highlights on this incredible 8-day tour starting in Dubrovnik. With your guide, head along the Adriatic coast to see Split's ... Read more
Location: Dubrovnik, Croatia
Duration: 8 days (approx.)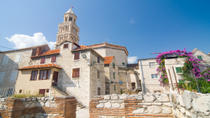 6 Reviews
Island hop around the dazzling Adriatic at your own pace on this 8-day Dalmatian Coast tour that starts in Split and ends in Dubrovnik! This independent trip ... Read more
Location: Split, Croatia
Duration: 7 days (approx.)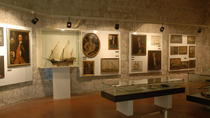 Not only is the city of Dubrovnik like a museum in and of itself, it is also home to several museums that house materials that range from prehistoric artifacts ... Read more
Location: Dubrovnik, Croatia
Duration: 3 hours (approx.)
271 Reviews
Save on two must-experience Dubrovnik tours with a Super Saver that combines a Mt Srđ cable car trip with an Old Town and city walls walking tour! Ride up in ... Read more
Location: Dubrovnik, Croatia
Duration: 4 hours 30 minutes (approx.)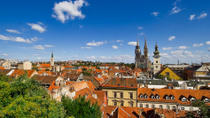 5 Reviews
See the best of Croatia on a 7- or 9-night tour of the country's must-visit cities, UNESCO World Heritage sites and islands. Starting from Zagreb and finishing ... Read more
Location: Zagreb, Croatia
Duration: Varies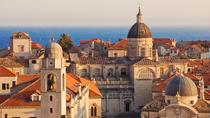 88 Reviews
Discover the best of Dubrovnik on a combined tour of Dubrovnik's Old Town and ancient city walls. With your local guide, explore Dubrovnik's Old Town, a UNESCO ... Read more
Location: Dubrovnik, Croatia
Duration: 3 hours 30 minutes (approx.)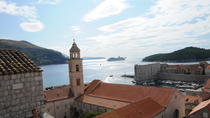 9 Reviews
Would you like to be introduced to the main sights of Dubrovnik? This unique tour gives you the opportunity to explore the stunning architecture and history of ... Read more
Location: Dubrovnik, Croatia
Duration: 60 minutes (approx.)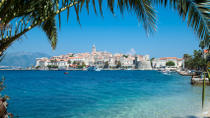 20 Reviews
See the best of Croatia's stunning Dalmatian Coast on this unforgettable 7-day island-hopping tour from Dubrovnik to Split! Traveling north, you'll visit the ... Read more
Location: Dubrovnik, Croatia
Duration: 7 days (approx.)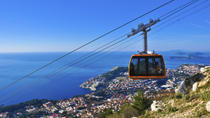 54 Reviews
Soak up soul-stirring views of the Dalmatian Coast from the summit of Mount Srd, and then explore Dubrovnik Old Town by foot on a comprehensive combo tour! ... Read more
Location: Dubrovnik, Croatia
Duration: 3 hours (approx.)