Dubai Spice Souk Tours
Dubai may have the world's largest shopping mall, but for many visitors, the best shopping is found in the city's traditional souks, or markets. Each of these historic markets specializes in one product or category of products, and one of Dubai's most famous (and most pungent) souks is the Spice Souk.
Located in the eastern part of Dubai next to the Gold Souk, the Spice Souk includes a small area of narrow lanes lined by small shops selling almost any spice you can imagine. Huge bags and bins of colorful and fragrant spices -- everything from frankincense and saffron to dried chillies -- overflow into the streets. You'll also find shops selling incense and sheesha, a type of tobacco smoked in a water pipe.
If you come to buy spices, be prepared to haggle; knowing your basic numbers in Arabic will help. Even if you're not in the market for spices, a trip to the Spice Souk is worth an hour of your time just to soak up the atmosphere of one of the few remaining places where you can catch a glimpse of a more traditional Dubai.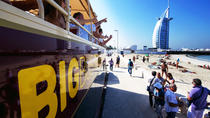 522 Reviews
Experience a true fusion of traditional Arabian charm and futuristic dynamism. Enjoy panoramic views of Dubai's dramatic skyline, perfect sandy beaches and the ... Read more
Location: Dubai, United Arab Emirates
Duration: Varies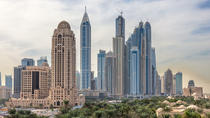 31 Reviews
Discover the different faces of glittering Dubai on a day trip from Abu Dhabi. Travel to the neighboring emirate by air-conditioned coach and explore its ... Read more
Location: Abu Dhabi, United Arab Emirates
Duration: 9 hours (approx.)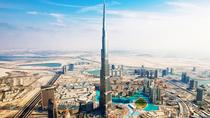 24 Reviews
Climb the Burj Khalifa to TOP 24, but before we have to go to DUBAI on the Gray line tour, you will have the opportunity to discover Dubai.Our visits starts ... Read more
Location: Abu Dhabi, United Arab Emirates
Duration: 8 hours (approx.)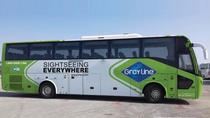 3 Reviews
Visit Dubai Creek, Spice souk, Palm Jumeirah, and much more during this full-day tour. Lunch and transportation are included.
Location: Abu Dhabi, United Arab Emirates
Duration: 9 hours (approx.)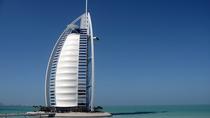 Join this private tour with your friends and family members to explore Dubai city with a private professional guide. In this tour you will visit to Burj ... Read more
Location: Dubai, United Arab Emirates
Duration: 4 hours (approx.)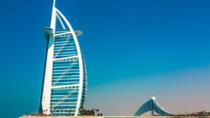 This full-day private tour of Dubai starts at 11am. Your professional driver will pick you up from any location in Ras Al Khaimah and return you once the tour ... Read more
Location: Ras Al-Khaimah, United Arab Emirates
Duration: 9 hours (approx.)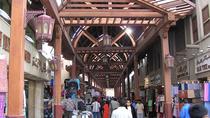 2 Reviews
Experience the Heritage, culture and history of Arabia on this Heritage History Culture and Shopping Tour. Visit top local attractions including Dubai ... Read more
Location: Dubai, United Arab Emirates
Duration: 3 hours (approx.)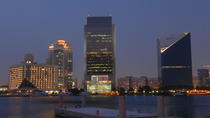 1 Review
Explore the city of Dubai in style on this 6-hour Dubai tour which includes hotel pickup and drop-off.  This afternoon Dubai city tour is a journey from ... Read more
Location: Sharjah, United Arab Emirates
Duration: 6 hours (approx.)
1059 Reviews
Experience the historical sites and vibrant cosmopolitan life of Dubai on this comprehensive sightseeing tour of the city. See Dubai's famous landmarks such as ... Read more
Location: Dubai, United Arab Emirates
Duration: 4 hours 30 minutes (approx.)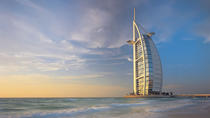 3 Reviews
A private Dubai City Tour combining all famous highlights and landmarks like Burj Khalifa, Burj Al Arab, Palm Jumeirah, Hotel Atlantis, Dubai Marina, Souq ... Read more
Location: Dubai, United Arab Emirates
Duration: 4 hours (approx.)