Mount Qingcheng Tours
At a user friendly height of only 1,290 meters (4,234 feet), Mount Qingcheng is one of the best day trekking options surrounding Chengdu. Due to its lush green surroundings, numerous waterfalls and 36 peaks which stretch towards the sky, Mount Qingcheng has historically been referred to as "the most peaceful and secluded mountain under heaven." Located 64 kilometers (40 miles) outside of Chengdu, a trip to Qingcheng is frequently combined with a visit to the nearby Dujiangyan Irrigation System.  The mountain is regarded as one of the most sacred in Taoism and has a history which dates back over 2,000 years - to the very founding of the religion. While the most popular route for ascending Mount Qingcheng is to take a short ferry across Yuecheng Lake and ride the cable car to within a 20 minute walk of the summit, this route bypasses a number of the temples which make this mountain famous.

The best preserved temple on the mountain is Jianfu Temple. Built during the Tang Dynasty it is a fully functioning Taoist temple where nearly 100 monks still devote themselves to a pious existence. Further up the summit trail to is the Tianshi Cave, a lonely cave which ancient Taoist master Zhang Daolin once used as his classroom in an effort to spread Taoism throughout China. Awash in cultural heritage, the entire mountain is included with the Dujiangyan Irrigation System as a UNESCO World Heritage site.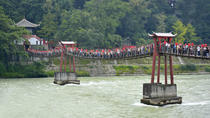 7 Reviews
Visit two world cultural heritage sites - Dujiangyan and Mount Qingcheng in one day. Dujiangyan and Mount Qingcheng were the inspiration for the Dream ... Read more
Location: Chengdu, China
Duration: 8 hours (approx.)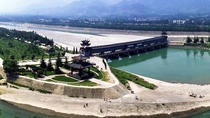 Enjoy a guided day tour to Mount Qingcheng and Dujiangyan Dam to explore the wonderful scenery and the greatest water conservancy project in Chinese history. ... Read more
Location: Chengdu, China
Duration: 12 hours (approx.)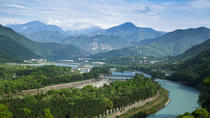 There's more to Chengdu than pandas. Why not discover the UNESCO World Heritage Site of Mount Qingcheng and the Dujiangyan Irrigation System on this 10-hour ... Read more
Location: Chengdu, China
Duration: 10 hours (approx.)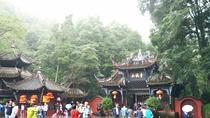 1 Review
Discover the UNESCO World Heritage Site of Dujiangyan Irrigation System and Mount Qingcheng on this 10-hour private guided day trip from Chengdu. See the ... Read more
Location: Chengdu, China
Duration: 9 hours (approx.)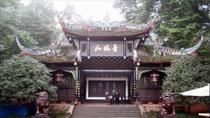 10 Reviews
Enjoy a day away from the city and experience the grandeur of the Sichuan region's scenic wonders on this full-day tour to Qingcheng Mountain and the ... Read more
Location: Chengdu, China
Duration: 10 hours (approx.)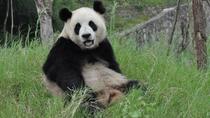 9 Reviews
See the Chengdu attractions that interest you most on a private tour that can you can customize with a private guide. Enjoy a full day of sightseeing within ... Read more
Location: Chengdu, China
Duration: 8 hours (approx.)
This tour first makes your panda dream come true and then you may decide where to go after. Chengdu is not only a city full of historical heritages, but is a ... Read more
Location: Chengdu, China
Duration: 8 hours (approx.)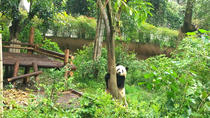 Combine a visit to the iconic (and endangered) giant panda with your choice of attractions in and around Chengdu on this 9-hour private day tour. Start at the ... Read more
Location: Chengdu, China
Duration: 8 hours (approx.)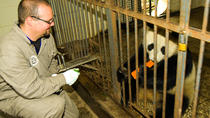 What is the best way to serve a giant panda? The answer is short and simple: to be a Panda volunteer! One-day Dujiangyan Giant Panda Base volunteering and ... Read more
Location: Chengdu, China
Duration: 12 hours (approx.)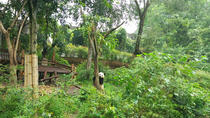 Discover Chengdu in your way on this customizable private day tour including comfortable transportation, English-speaking tour guide, entrance fee and lunch ... Read more
Location: Chengdu, China
Duration: 7 to 8 hrs