Charleston RECOMMENDATIONS See all
Top Beaches in Charleston
By Viator, July 2018
No reviews, be the first!
One doesn't often think of hitting the beach when planning a trip to the South, but it is precisely the beach that makes any good trip to the Lowcountry unforgettable.
Born of the marsh and crabgrass, the humid air cuts across the Southern plains at a slow, measured pace, but once over the sand dunes, the ocean breeze whisks you away to a seemingly altogether different land. But there's variety here too, so whether you're looking for a romantic escape or some fun in the sun, the beaches in South Carolina can give you what you want, and in their distinctive Lowcountry way.
A natural highlight yet hidden gem, Kiawah Island is perhaps the best beach in the Lowcountry if it's nature and pristine environment you look for in a getaway. With 10 miles of pristine beach and approximately 10,000 acres of natural woodlands, Kiawah Island is only 21 miles from Charleston, but seemingly of a different planet.
With quaint cottages and quiet escapes, Edisto Island is the choice for a romantic getaway, where cabins, campsites, or cottages are available for rental and artisan restaurants and beach-shack bars make for ample nighttime entertainment.
If, instead, it's a bit of everything you're after, grab the family and head on over to Myrtle Beach, where sixty miles of sandy beach make for hours of playtime in the water or on the shore. Myrtle Beach is a popular escape, so if a banana-boat ride, or a trip to the aquarium or the Family Kingdom Amusement Park is more your speed, this is your stop.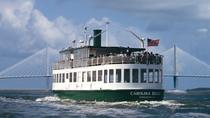 70 Reviews
During this scenic and relaxing 90 minute tour you will experience Charleston Harbor on the unique 80-foot Carolina Belle. Your professional licensed captain ... Read more
Location: Charleston, South Carolina
Duration: 90 minutes (approx.)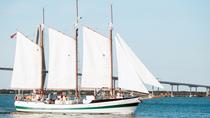 2 Reviews
Meet us at Aquarium Wharf near Concord St. and Calhoun St. in Charleston SC as you experience historic Charleston Harbor on our classic 84-foot tall ship with ... Read more
Location: Charleston, South Carolina
Duration: 2 hours (approx.)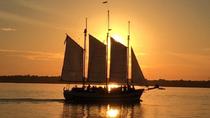 4 Reviews
Experience sunset on Charleston Harbor with a 2-hour cruise on a classic 84-foot tall ship. Witness a kaleidoscope of colors over one of the oldest cities in ... Read more
Location: Charleston, South Carolina
Duration: 2 hours (approx.)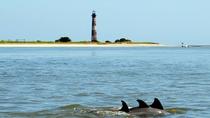 7 Reviews
Enjoy this 2.5-hour small-group boat cruise through the treasured tidal creeks of Charleston, South Carolina and then off to Morris Island where you ... Read more
Location: Charleston, South Carolina
Duration: 2 hours 30 minutes (approx.)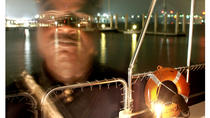 Do you believe there may be ghosts in Charleston, SC? Does the thought of actually encountering a ghost send a shiver down your spine? Well, if you are ... Read more
Location: Charleston, South Carolina
Duration: 90 minutes (approx.)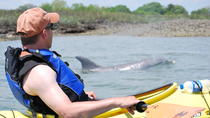 3 Reviews
Enjoy a guided, eco-based kayaking adventure through Folly Creek and the maze of tidal creeks that wrap around uninhabited Hammock Islands. This 2-hour marsh ... Read more
Location: Charleston, South Carolina
Duration: 2 hours (approx.)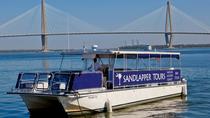 8 Reviews
Experience the beautiful sights and sounds of the Charleston harbor and surrounding waterways aboard our 45-foot USCG certified power catamaran as Charleston's ... Read more
Location: Charleston, South Carolina
Duration: 2 hours (approx.)
4 Reviews
Depart for this 3 hour shell hunting excursion from Ripley Light Marina situated just less than a half mile outside downtown Charleston. Relax on a short ... Read more
Location: Charleston, South Carolina
Duration: 3 hours (approx.)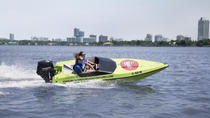 1 Review
Experience the thrill of driving your own speed boat during this 2-hour tour of the world famous Charleston Harbor. Learn the basics of boating from your ... Read more
Location: Charleston, South Carolina
Duration: 2 hours (approx.)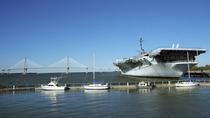 Discover the shoreline landmarks of the oldest and largest city in South Carolina aboard a tour boat on the Charleston Harbor.  See important Civil War sites, ... Read more
Location: Charleston, South Carolina
Duration: 90 minutes (approx.)