Isla Mujeres Tours
Just off the coast of tourist-laden Cancun, Isla Mujeres is a small island, only 5 miles long (8 kilometers), with fantastic beaches, shopping, and restaurants. Named after the Mayan goddess of childbirth and medicine, the "Island of Women" is now known for the stellar snorkeling and scuba diving in the Manchones Reef and the Cave of the Sleeping Sharks, as well as the sea turtle sanctuary.
Dining and entertainment can be found on Hildago Street, a cobble stone pedestrian walkway with boutiques and restaurants reminiscent of Playa del Carmen's Fifth Avenue. A plus to shopping and dining on Isla Mujeres over Cancun? It's a whole lot cheaper and has a great atmosphere. 
Practical Info
Ferries run every half hour between Isla Mujeres and mainland Cancun making day trips very easy for visitors. The ferry drops off right in downtown, close to the beaches and shopping streets. Because the island is small, most people use golf carts or scooters to get around, and there's no need for a map.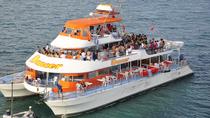 208 Reviews
Set sail from Cancun on a triple-decker catamaran for a day full of snorkeling, sightseeing, salsa dancing and shopping! Snorkel on Meco's reef and explore ... Read more
Location: Cancun, Mexico
Duration: 7 hours (approx.)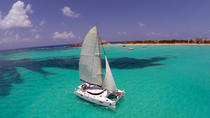 28 Reviews
Set sail onto the Caribbean Sea toward Isla Mujeres on this all-inclusive tour where you can snorkel in the turquoise waters and then relax at the beach with ... Read more
Location: Cancun, Mexico
Duration: 10 hours (approx.)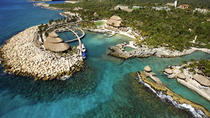 4 Reviews
Book and enjoy this Cancun Super Saver which includes two of the most popular activities in the area taken over two days. The first day you'll get to visit ... Read more
Location: Cancun, Mexico
Duration: 2 days (approx.)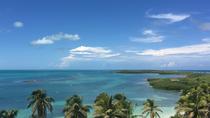 26 Reviews
Spend the day exploring the Caribbean Sea by boat during this full-day adventure from Cancun. Aboard a high-speed catamaran, visit Isla Contoy–a tiny island ... Read more
Location: Cancun, Mexico
Duration: 7 hours 30 minutes (approx.)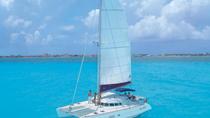 25 Reviews
Enjoy a half-day sailing trip in the Caribbean Sea. Stop to snorkel in the beautiful waters and enjoy snacks on board. Spend free time on the beautiful Isla ... Read more
Location: Cancún, Mexico
Duration: 4 hours 30 minutes (approx.)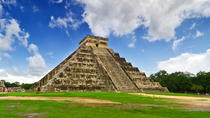 30 Reviews
Experience the best of the Yucatan on a Cancun combo tour including Chichen Itza and a catamaran sail! See the Pyramid of Kukulcán and other archeological ... Read more
Location: Cancun, Mexico
Duration: 2 days (approx.)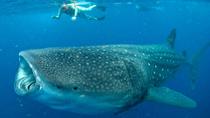 79 Reviews
Go for a snorkel with Mexico's gentle giants - whale sharks! Cruising the Gulf of Mexico with an expert guide, you'll snorkel with the biggest fish and ... Read more
Location: Cancun, Mexico
Duration: 8 hours (approx.)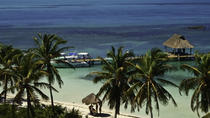 Board our comfortable boats on an incredible voyage to the Caribbean island of Contoy and Isla Mujeres. Your first stop is a guided reef snorkel tour where ... Read more
Location: Cancun, Mexico
Duration: 8 hours (approx.)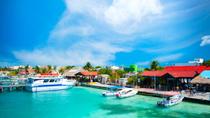 8 Reviews
While on vacation in Cancun or Isla Mujeres, travel smoothly and efficiently between the two destinations by ferry. Hop aboard an Ultramar catamaran and enjoy ... Read more
Location: Riviera Maya, Mexico
Duration: 45 minutes (approx.)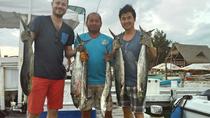 Whether you're an experienced fisher or a novice, explore some of the best fishing spots in the Caribbean around Isla Mujeres on this half-day tour from ... Read more
Location: Isla Mujeres, Mexico
Duration: 4 hours (approx.)