No reviews, be the first!
Address:

Calle 63, No. 60­80, Bogota, Colombia

Hours:

Wednesdays: 10am-­6pm / Weekends: 10:30am­-7:30pm / Closed on Mondays, Tuesdays, and Thursdays

Admission:

Passes from 37,000 COP for adults / 32,000 COP for children
Salitre Mágico Tours
One of Bogota's top family attractions, Salitre Magico is an adventure theme park with around 40 attractions suitable for a variety of age groups. Rides include classics such as roller coasters, bumper cars, flying swings, a carousel, and a mini­wheel, along with high­ octane rides such as the Tornado, the Double Loop, and the Screw.
In addition to rides, there are also various shows, activities, and places to eat and drink within the park. Those looking for an action­packed family­friendly day out can visit Salitre Magico as part of a half­ or full­day tour that includes the Children's Museum of Bogota, the Maloka Museum, and the Mundo Aventura Theme Park.
Insider's Tip: Weekends at Salitre Magico can become incredibly busy, with long lines for the most popular attractions. Visiting on a weekday and arriving early is recommended if you're looking to avoid the crowds.
Practical Info
Salitre Magico is located just to the north of Simon Bolivar Park in the center of Bogota. If not arriving as part of an organized tour, you can access it via bus, with various routes serving the area.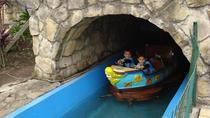 There's no better way to create lifetime memories with your family than by spending a fun-filled day visiting the amusement parks in Bogotá. Explore the ... Read more
Location: Bogotá, Colombia
Duration: 5 hours (approx.)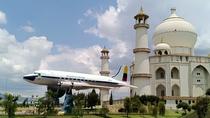 Join this 10-hour tour and have a lot of fun with your family at two of the best amusement parks Colombia has to offer!
Location: Bogotá, Colombia
Duration: 10 hours (approx.)