418 Reviews
Address:

66-1304 Mamalahoa Hwy, Kamuela, HI 96743, USA

Hours:

Store Hours: Mon-Sat 9am - 6pm, Sun 9am - 5pm. Closed Jan 1st.
It's fair to say that when most visitors think about Hawaii, cattle ranching isn't the first thought that comes to mind.

Believe it or not, however, ranches in Hawaii were operating long before those of the American West, and the Parker Ranch on the Big Island of Hawaii is not only the largest cattle ranch in Hawaii, but it's actually one of the largest cattle ranches found anywhere in America.

When the British explorer George Vancouver sailed to Hawaii in 1793 he left behind a couple of cattle for the ruling Hawaiian royalty. A kapu was placed on the cattle so that the population would flourish, and by 1830 there were so many cattle in the Hawaiian Islands that they had turned in to a legitimate nuisance. During this same time period, a 19 year-old sailor by the name of John Palmer Parker jumped ship in Hawaii in 1809, spent a few years living amongst the locals, and returned a few years later with an American musket which he would use to hunt wild cattle.

Parker would become revered in the community for his cattle hunting prowess, and upon marrying the daughter of a prominent Chief, Parker was awarded two acres of land on the slopes of Mauna Kea that would eventually grow into one of the largest private land holdings in the United States.

Over 160 years after its founding, the Parker Ranch continues to raise over 17,000 head of cattle across a spread of 133,000 acres. Waimea—the town of 7,500 residents which serves as the Ranch's core—continues to be a mainstay of paniolo (cowboy) culture, and much of the development in the South Kohala region has been the result of land holdings sold by the Parker Ranch.

Taking a drive through the pastures of Waimea could serve as an official visit to the ranch, those who want to learn more about the family legacy can take a guided tour of the Parker family estate to learn about the unique history of one of Hawaii's most influential families. By taking a tour of the Parker Ranch, not only do you get an inside look at the history of paniolo culture, but you can also experience a ranching lifestyle that continues to thrive in Hawaii—even if you never knew it existed in the first place.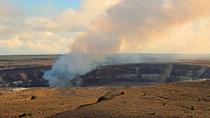 35 Reviews
Your arrival, into the middle of a lava field, might almost seem like a moon landing. Lava, now solidified, created the wave-like, rippled fields that spread ... Read more
Location: Kailua-Kona, Hawaii
Duration: 11 hours (approx.)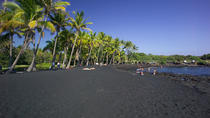 356 Reviews
This 10-11 hour nature tour offers an in-depth look at Hawaii's youngest and largest island. Explore the diverse landscape and natural wonders, including visit ... Read more
Location: Hawaii, Hawaii
Duration: 11 hours (approx.)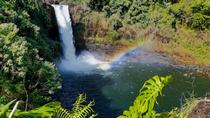 36 Reviews
See three of the Big Island's famous waterfalls — Hiilawe Falls, Akaka Falls and Rainbow Falls — on this tour to the Waipio Valley and Hamakua Coast. Discover ... Read more
Location: Hawaii, Hawaii
Duration: 10 hours (approx.)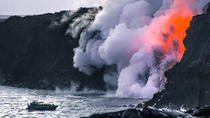 206 Reviews
Take a relaxing, scenic excursion around the Big Island of Hawaii where you'll experience the most historic, scenic and cultural highlights of Hawaii's ... Read more
Location: Kona, Hawaii
Duration: 11 hours 30 minutes (approx.)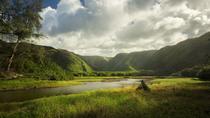 Explore the majestic Kohala coast, mountains, and jungle on a fun-filled, 8-hour tour to the North Shore of the Big Island. Tour the exotic and lush Pololu ... Read more
Location: Kailua-Kona, Hawaii
Duration: 12 hours (approx.)