Pura Luhur Batukaru Temple Tours
One of the six directional temples sacred to Balinese Hindus, Pura Luhur Batukaru was built on the slopes of Mount Batukaru during the 11th century and rebuilt to its current form in 1959. Surrounded by verdant jungle and often shrouded in mist, the grounds house a series of tiered shrines, the most important of which is the seven-tiered structure dedicated to the god Mahadewa.
Compared to Bali's more popular temples, Pura Luhur Batukaru sees far fewer visitors, lending it a sense of serenity that's hard to find at places like Tanah Lot or Uluwatu. Its peaceful setting amid the rain forest at the foot of Mt Batukaru also enhances the structure's stunning Balinese architecture. Some areas of the temple, including the inner courtyard where ritual ceremonies are performed, are off limits to visitors.
Practical Info
Pura Luhur Batukaru Temple is in the Wangaya Gede countryside in western Bali at the foot of Mt Batukaru. Visitors are required to wear a sarong to enter the temple, and they are available on site. Temple rules posted near the entrance outline where visitors can and cannot go on the grounds.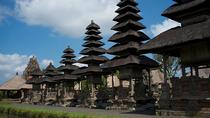 1 Review
This excursion will lead you to the rural heartland of Bali, which presents an altered landscape and an interesting history. You will be visiting Taman Ayun, ... Read more
Location: Bali, Indonesia
Duration: 9 hours (approx.)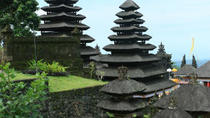 32 Reviews
This minibus tour will take you on a scenic drive 'off-the-beaten-track' with time to stop and appreciate the tranquil beauty of Bali, enjoying a personalized ... Read more
Location: Bali, Indonesia
Duration: 8 hours (approx.)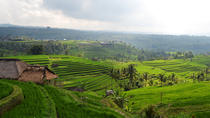 2 Reviews
Experience the Balinese countryside on an 8-hour private tour to the Batukaru area of northern Bali. With a guide, enjoy activities such as visiting a ... Read more
Location: South Kuta, Indonesia
Duration: 8 hours (approx.)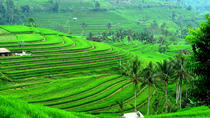 3 Reviews
Enjoy a 10-hour private tour of Bali that takes you on a scenic drive off the beaten path to discover the Balinese countryside. Escape the crowds as you visit ... Read more
Location: Denpasar City, Indonesia
Duration: 10 hours (approx.)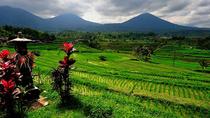 This private full-day tour will take you to Jatiluwih Rice Terraces and Tanah Lot . See the beauty of the Jatiluwih Rice Terraces unfolding from the foot ... Read more
Location: Denpasar, Indonesia
Duration: 9 hours (approx.)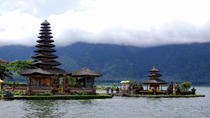 4 Reviews
Experience a full day journey to explore Bali's western inner regions. Highlights include numerous must-sees that unravels the island's lifeblood including the ... Read more
Location: Denpasar City, Indonesia
Duration: 9 hours (approx.)