Martyrs' Lane Tours
In the early days of 1990 during the dissolution of the Soviet Union, Baku was the site of a violent crackdown on the Azerbaijani independence movement, leaving hundreds of civilians dead. Built atop a former cemetery destroyed after the Bolsheviks came into power, Martyrs' Lane is a memorial to some 15,000 Azerbaijani heroes, including those who lost their lives during the Black January massacre.
Rising from the center of the memorial is the Eternal Flame; it's common to see fresh wreaths here left by Azerbaijani citizens who've come to honor the dead. The main "lane" of the memorial has marble walls to either side bearing the names of the martyrs buried there. Also of interest is the British memorial stone honoring British servicemen who died there toward the end of World War I.
Practical Info
Martyrs' Lane sits within easy walking distance of Old Town.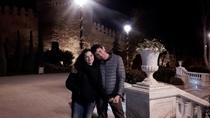 4 Reviews
Explore night view of Baku city during "Baku Night Tour". See panorama of the city and enjoy a walk in the city boulevard. You will get a chance to see ... Read more
Location: Baku, Azerbaijan
Duration: 3 hours (approx.)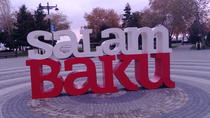 Azerbaijan which is known as Land of Fire is one of the richest countries with its historical, cultural heritage in Caucasus region. Its capital city Baku is ... Read more
Location: Baku, Azerbaijan
Duration: 3 days (approx.)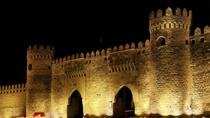 Discover the highlands of Azerbaijan on this private 3-days tour to Baku, its fabulous capital. Azerbaijan, also known as the Land of Fire, is a country with a ... Read more
Location: Baku, Azerbaijan
Duration: 3 days (approx.)