No reviews, be the first!
Address:

Shaikh Abdullah Avenue, Muharraq, Bahrain

Hours:

8am-2pm, Saturday to Tuesday / 9am-6pm, Wednesday to Thursday

Admission:

BD1
Shaikh Isa Bin Ali House Tours
Shaikh Isa Bin Ali House in Muharraq was once home to Shaikh Isa bin Ali Al Khalifa, who was sovereign from 1869 to 1932, making him the longest ruler of Bahrain. The building was constructed around 1800, and a visit here will provide a glimpse into 19th-century royal life.
With its period architecture and fine wall carvings, this grand house is one of the best-preserved examples of traditional local architecture in the pre-oil era. Though unfurnished now, the ornate decoration within the house makes it a fascinating place to explore, with its multiple staircases, intricate archways, and pleasant courtyards. The building is divided into four sections, including one for the shaikh and separate areas for family, guests, and servants, each of which are well-labelled in English.
A visit to Shaikh Isa Bin Ali House can be combined with Bahrain's other attractions exploring the country's history and culture, such as Kurar House, Muharraq souq, and the Shaikh Ebrahim Center.
Practical Info
If making your own way to this attraction, turn right at the roundabout from the Sheikh Hamad Causeway onto Shaikh Abdullah Avenue. There are signposts to point you in the right direction.
Did You Know? The main living area on the ground floor of Shaikh Isa Bin Ali House benefits from an inventive air conditioning system, which uses a windtower to channel cooling breezes into the room. Try standing beneath it to see just how effective this natural air-conditioner is.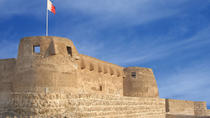 1 Review
This tour will give you the opportunity to learn about the 19th century life style of the Bahrain. Walk through the alleys in Muharraq Island while visiting ... Read more
Location: Manama, Bahrain
Duration: 4 hours (approx.)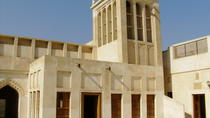 This four hour tour starts 09.00am, you will visit, Shaikh Isa Bin Ali House, Shaikh Ebrahim Centre, Kurar House and Muharraq souq.
Location: Manama, Bahrain
Duration: 5 hours (approx.)