Ashdod Cruise Port Tours
When you step off a cruise in Jerusalem, you can practically feel the sense of history and spirituality that embodies one of the world's most historic cities. Ashdod, the Biblical home of giants, is today a giant of industry and the gateway to Jerusalem, a sacred site to three of the world's great religions.
How to get to Ashdod
Since Jerusalem sits inland, passengers must disembark in Ashdod and make the hour-plus transfer into the city to see the main attractions. Even Ashdod itself isn't within easy walking distance, so unless you've been to Israel before, your best option is to join a guided tour to the major sites. 
One Day in Ashdod
Even though Jerusalem is quite far from Ashdod, its Old City is the reason cruise passengers come here, and you simply must visit some of these historic sites during your stay. Just within the walled city, you'll find the Western Wall, the most sacred Jewish site in the city; the Church of the Holy Sepulcher, one of the most important sites to Christians; Via Dolorosa; the Dome of the Rock and the al-Aqsa Mosque, two sacred sites to Muslims.
Also of interest are the Western Wall Tunnels, Mount of Olives, the Holocaust / Yad Vashem Memorial & Israel Museum, the Jewish Quarter and the Garden of Gethsemane within the walls of the Church of All Nations.
Return visitors who've already explored the Old City can make excursions to Bethlehem, believed to be the birthplace of Jesus; or the Dead Sea area to see Herod's fortress.

Port Information
The passenger at Ashdod port offers a cafeteria, two duty-free shops and a currency exchange counter. The official currency is the New Israeli Shekel (NIS), and you'll find ATMs at Ben Yehuda Pedestrian Mall. Arabic and Hebrew are the official languages, but English is widely spoken, especially in the tourist areas.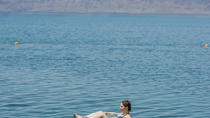 16 Reviews
When your cruise visits Ashdod Port, take a full-day tour of Jerusalem and the Dead Sea. With a guide, travel to Jerusalem and admire sweeping views of the Old ... Read more
Location: Jerusalem, Israel
Duration: 10 hours (approx.)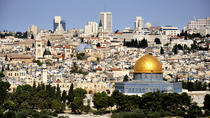 3 Reviews
When your cruise ship docks at Ashdod Port, head out on a full-day tour and explore the historic holy towns of Jerusalem and Bethlehem with a private guide. ... Read more
Location: Ashdod, Israel
Duration: 10 hours (approx.)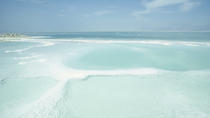 2 Reviews
Leave Ashdod Port and combine sacred sights with Dead Sea delights on a full-day shore excursion, led by a private guide! After visiting the Mount of Olives to ... Read more
Location: Ashdod, Israel
Duration: 10 hours (approx.)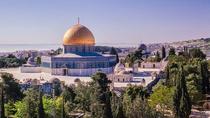 Enjoy a fascinating trip to Jerusalem with this private 8-hour shore excursion from the Port of Ashdod. Climb into a comfortable vehicle suitable for your ... Read more
Location: Ashdod, Israel
Duration: 8 hours (approx.)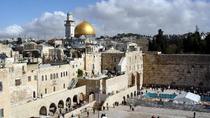 Spend a day away from Ashdod Port and discover Jerusalem's historical delights on a full-day tour, led by a private guide! The comprehensive shore excursion ... Read more
Location: Ashdod, Israel
Duration: 10 hours (approx.)