California Lighthouse Tours
Located near the northwestern tip of Aruba by the popular Arashi Beach, the California Lighthouse is a tall and poignant meeting place on the shores of this small tropical island. Known for its clear skies and incredible views of the Caribbean Sea and nighttime stars, this is one of the nicest (and most photogenic) stops in all of Aruba, popular with locals and tourists alike. As an added bonus, there's also a small Italian restaurant that gets rave reviews located in the base of the lighthouse.
Practical Info
The California Lighthouse is located on the northern end of L.G. Smith Boulevard in Noord, Aruba.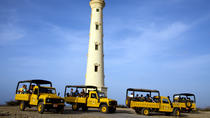 53 Reviews
Spend a day exploring the countryside of Aruba on this Natural Pool Off-Road Safari! You'll take the back roads of Aruba as you explore historic sights on the ... Read more
Location: Aruba
Duration: 4 hours 30 minutes (approx.)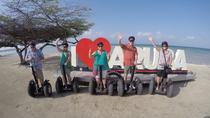 12 Reviews
Explore Aruba's famous California Lighthouse with a 120-minute guided Segway tour where you will learn more about Aruba's history.
Location: Aruba
Duration: 2 hours (approx.)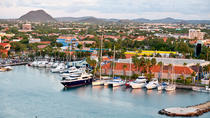 70 Reviews
Come explore Aruba's history and hear how it shaped the present with the full island tour. Hop on the bus and join in for a fun, personalized and friendly ... Read more
Location: Oranjestad, Aruba
Duration: 6 hours 30 minutes (approx.)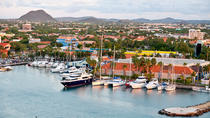 25 Reviews
So much to do, so little time! This half-day island tour includes all of Aruba's must see attractions, including the California Lighthouse, Ayo or Casibari ... Read more
Location: Aruba
Duration: 3 hours (approx.)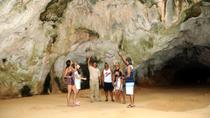 45 Reviews
Explore the natural and historical attractions of Aruba in a tropical-themed open-air bus. With a knowledgeable guide, travel around the island in an old ... Read more
Location: Aruba
Duration: 6 hours 30 minutes (approx.)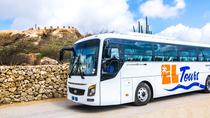 43 Reviews
Discover Aruba's most popular attractions from the comfort of an air-conditioned bus. Your friendly and professional tour guide will show you beautiful ... Read more
Location: Aruba
Duration: 3 hours 30 minutes (approx.)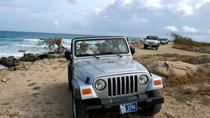 9 Reviews
Leave your comfy hotel behind and join us on this shorter version of an off-road adventure. Ideal for those who want to discover some of Aruba's wild side ... Read more
Location: Aruba
Duration: 4 hours 30 minutes (approx.)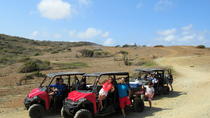 7 Reviews
This 3 1/2 hour guided off-road UTV tour, takes you and your family to the unique Natural Pool. Our UTV tour takes you on an adventurous experience visiting ... Read more
Location: Aruba
Duration: 3 hours 30 minutes (approx.)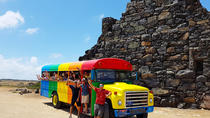 6 Reviews
Hop on a colorful beach bus and explore the island in a cheerful way. The beach bus will take you on a 4-hour journey to see many beautiful landmarks as your ... Read more
Location: Oranjestad, Aruba
Duration: 3 to 5 hrs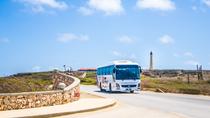 7 Reviews
Explore Aruba on land and in sea! From the comfort of an air-conditioned bus, your professional tour guide will show you some of the main highlights and ... Read more
Location: Aruba
Duration: 4 hours 30 minutes (approx.)